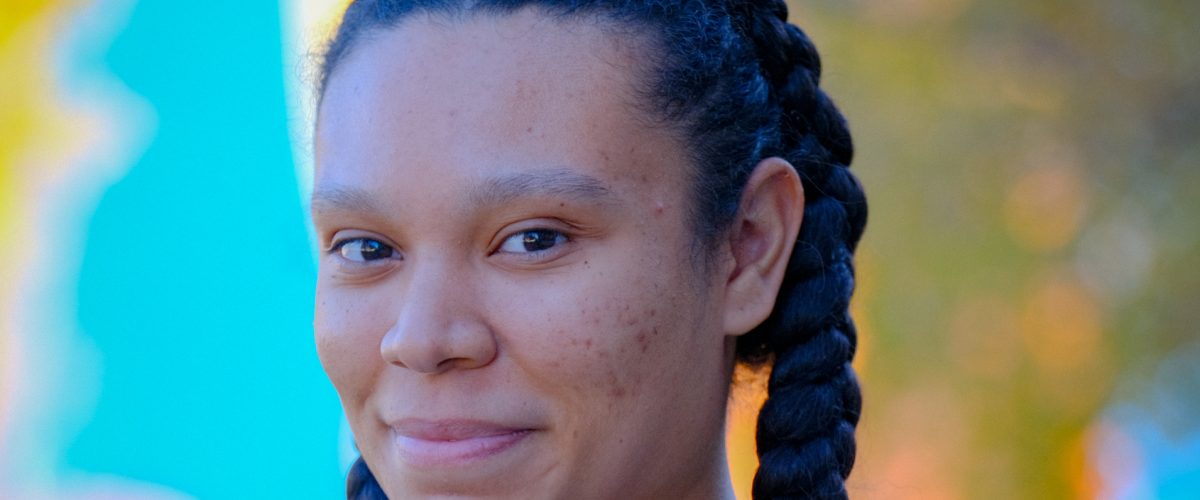 The holidays can be an exciting time of year for many in America. Diwali, Halloween, Thanksgiving, Christmas, Hanukkah, Kwanzaa, you name it. These celebrations are a reminder of the rich diversity in the U.S. and can provide a reflective time of thankfulness. However, for many others, the holidays are a time of grieving, an effort to heal from historical traumatic events against their communities.
Among these communities is the Native American population. In fact, after centuries of oppression by Western settlers, the Indigenous people suffered the ultimate genocide on November 24. Thanksgiving was then instituted as a holiday a year later, on the very same day. CU Denver Business School encourages its community to learn more about nations' history. After all, thriving in diversity means acknowledging other people's experiences, whether it is positive or traumatic.
Recently, the Business School met Ashley Miles, pre-med student double-majoring in Business Management and Biology at CU Denver. Miles reflected on her experience as part of the Native American Hopi tribe and the Santa Ana Pueblo and shared some wisdom about how non-Indigenous people can show their support.
Hard Truths and Bold Voices
When recalling her people's experience with holidays like Thanksgiving, Miles stated that it can be difficult to reconcile modern celebrations and heartbreaking history. "This can still be a day when you celebrate your family while recognizing what happened years ago," she said.
With a challenging and unacknowledged historical truth, Miles made it her personal mission to help reestablish it by spreading the message. As a self-described timid individual, Miles noted many strong female role models who empowered and encouraged her to speak up. After serving CU Denver's Native American Student Organization (NASO) as the president, she joined the Native Indigenous Student Alliance (NISA), a tri-institutional organization reaching all students of the Auraria campus. NISA is not only a place of camaraderie with other Indigenous people, it helps Miles educate non-Indigenous students about the history and culture of Native Americans.
Using Education to Serve the Community
In addition to using education as a tool of enlightenment, Miles relies on it to help her community thrive. "My people are the main reason why I'm attending university. I am going to school so I can bring the knowledge to them and inspire the next generation to reach for the stars," she declared.
Having lost her brother due to lack of proper care by the medical services, Miles chose to study biology so that she could ensure that her people have access to effective health care. She trusts that her business management minor will be a beneficial choice to help her start and manage her dream business, an on-reservation medical clinic.
Being an Ally for the Native Americans
As the current president of NISA, Miles invited interested students to attend the organization's events to learn more about Indigenous people and culture. She said, "challenging yourself to learn is critical," welcoming students to foster meaningful interactions with Native American communities.
Miles left the interview with one last sage piece of advice for CU Denver: "Be open-hearted and open-minded to new people. Experience and acknowledge truth."