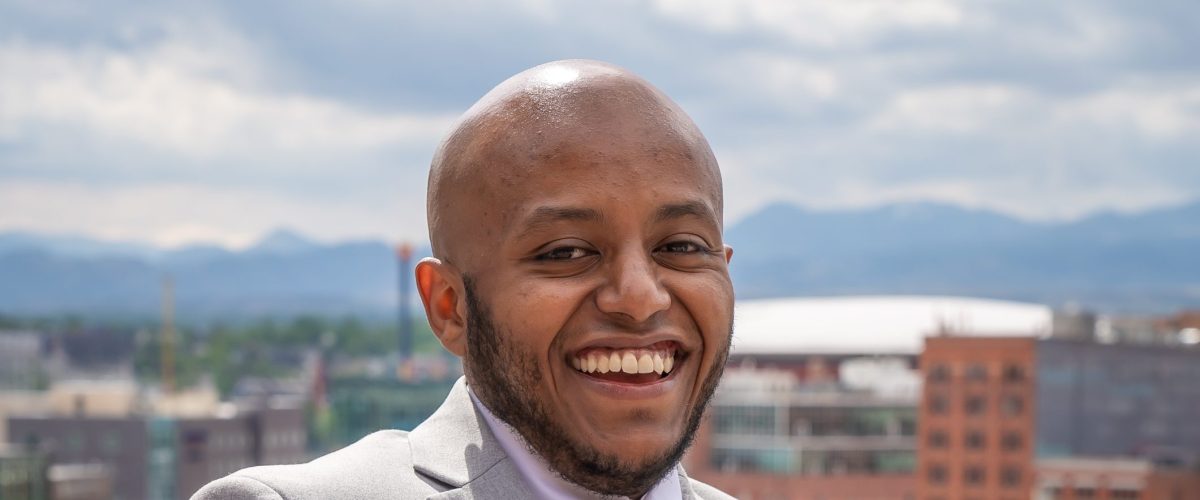 Education is a powerful tool that is most effective when learners are given the proper resources. Yet, given their differences, students do not have access to the same opportunities. As a result, some have very limited chances of succeeding.
The CU Denver Business School takes immense pride in its diverse body of students. In recognition of their special assets and unique challenges, the Business School launched the First-Generation and Multicultural (FaM) program, a memorandum designed to set students with diverse backgrounds up for success.
Under the direction of Nimol Hen, a leader in academic advising with over 20 years of experience at CU Denver — the program began this Fall with its first cohort of 90 students. David Adugna, BS Risk Management and Insurance student, and Officer at Gamma Risk and Management organization (GIS), is one of the first cohort students. Set to graduate this December, Adugna reflected on his time with the FaM and confidently feels it was a valuable experience.
FaM: The Community You Didn't Know You Needed
Hen, the current director of the FaM program, was also a first-generation and multicultural student. In an interview with 9news, she stated, "I know how important and impactful it is to have a champion in your corner, someone who understands the unique challenges and the unique strengths that first-generation and multicultural students have to excel when they're given the right support systems, people, resources, and opportunities to do college well and prepare themselves for careers that they eventually hope to change systems and cycles and contribute back to the communities from which they come."
FaM helps open doors to historically underrepresented students and break barriers to success. Students not only benefit from increased access to academic/career readiness services and activities preparing them to launch their careers, but they also develop strong connections with others facing the same challenges.
"I never thought about what I was missing in my college experience. The FaM program showed me that first-generation and multicultural students can get so much out of the college experience when it's tailored to them," Adugna said. He shared that countless students found internships through the program and had many other opportunities.
Additionally, Adugna felt compelled by the camaraderie with the other students in the cohort. As he noted, talking to fellow students and hearing about each other's experiences helps to create a strong bond and lets him know that he's not alone.
A Doorway to a Successful Future
FaM offers various services and activities that students can attend based on their availability, interests, and career plans. They receive a mentor and are expected to meet with that person at least twice. Additionally, they can attend workshops built around leadership, service, and career themes as well as lunch & learn with companies, site visits, and panels.
Out of all these important activities, Adugna noted inclusive leadership training as his most memorable experience. As he is working towards receiving the inclusive leadership certificate, he said the training taught him how different perspectives apply to business and how to ensure all voices are heard. Adugna appreciated his increased awareness and sensitivity to other people's needs. He indicated that he is learning to ask the right questions and anticipate people's needs. Moreover, he acknowledged his new willingness to go out of his way to develop relationships with people reflecting different identities.
Adugna felt immensely grateful for the FaM program as it gave him the courage to express his needs and lean into his strengths. "I can do things differently instead of trying to fit into someone else's mold," he asserted.
Adugna urged other first-generation and/or multicultural students to join the FaM next semester. Reflecting on his experience, he said, "I'm so glad I'm there. Every workshop was helpful; I made so many connections, learned so much, and improved myself on many levels." Adugna firmly believes that the FaM is "exactly what students didn't think existed but exists." CU Denver's Business School looks forward to students' continued growth using this pivotal resource for future generations' success.