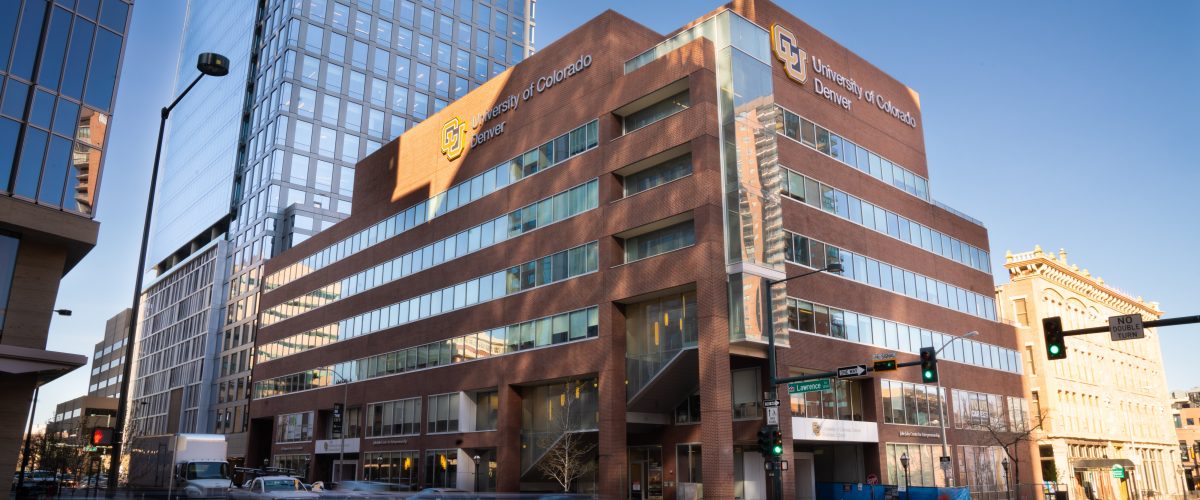 The CU Denver Business School is excited to announce the inaugural 2023 Alumni and Community Impact Award winners chosen because of their impact and outstanding efforts within the business school, CU Denver, and the community. Congratulations to Natasha Herring, MS '17, Dave Baker, '82, and Bob Deibel, CEO of OfficeScapes, for their great achievements. ​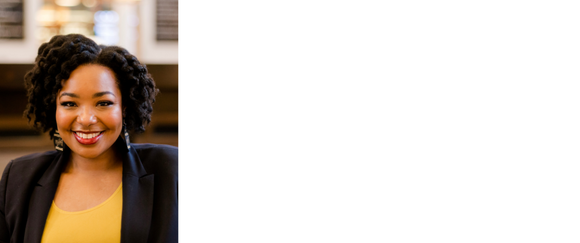 Natasha Herring, MS '17
Natasha Herring is a business school alumna who strongly advocates for increasing the diversity pipeline into engineering and energy careers. Her unique background includes a Bachelor of Engineering degree from Dartmouth and an MS in Global Energy Management (GEM) from CU Denver. She believes strongly in the intersection of STEM and business, practicing this throughout her career as a consultant and through her involvement in the National Society of Black Engineers.
Since graduating with the Global Energy Management (GEM) Program at the CU Denver Business School degree in 2017, Herring has been an active alumnus of the program. She has participated in numerous prospective student webinars and events over the years, helping GEM recruit new and diverse students. She has also been a GEM representative at energy conferences and panels and acting as an event moderator. Herring was also featured in Hart Energy's Diversity in Energy edition, focusing on how robust diversity and inclusion programs positively impact a company's culture, hiring efforts, and bottom line.
Herring is an active member of the Denver community, giving back through many organizations. She serves as the President Emeritus for the National Society of Black Engineers (NSBE), Denver Professionals, previously serving as Denver Chapter President from 2019 – 2022. Under her leadership, the NSBE Denver Professionals Chapter quickly became a cohesive force and one of Denver's stronger performing black organizations internally and within the community. Herring personified what it means to be a servant-leader, fully participating in the vast majority of the chapter's efforts involving NSBE Collegiate and Jr. Chapters and the community-facing efforts. Herring is also a current Board Member and alumnus of the Urban Leadership Foundation of Colorado (ULF), whose mission is "To continuously improve the professional and social trajectory of minority leaders through effective leadership training." She mentors other young leaders in the Denver area through the organization and strongly commits to DEI initiatives and mentoring a younger generation of energy leaders.
In honor of her NSBE leadership, Herring's community awarded her the prestigious Angela Williams Community Engagement Award. She was also awarded a Technical Excellence Ambassador award from the NSBE Professionals at the 44th Annual Convention in Pittsburgh, PA, on March 24, 2018, for her work with the Energy Special Interest Group related to the Solar in Your Community project.
Herring's peers describe her as a "light" with "contagious magnetism." During her time in the GEM Program, she was a star from the start, but she has grown even brighter as she gives back to the Denver community through mentorship and volunteering. While she continues to do great things in her career, Herring's prominent passion is connecting with people and inspiring them to grow and achieve their full potential. Her involvement with the National Society of Black Engineers Denver and the Urban Leadership Foundation of Colorado is evidence of that goal.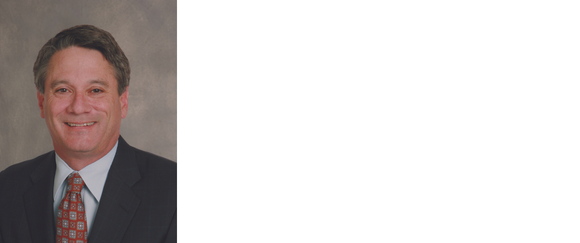 Dave Baker, '82
Dave Baker embodies many of CU Denver's core values, particularly respect, integrity, excellence, and engagement. Baker built his reputation as a respected and well-known Denver community member with over 35 years at FirstBank, including most recently as President of the organization. Working to establish the bank's "Banking for Good" mission by focusing on customers, the community it serves, and its employees, Baker's leadership has elevated the bank's reputation as one of the top places to work and one of the largest corporate philanthropists in the area. As a humble but influential leader, he has enabled the bank to support the greater good.
In 2005, Baker joined the Business School's Board of Advisors and leaned into the role as strategic advisor to the dean, supporting the philanthropic efforts of the school by investing in the annual Celebration of Success student scholarship fund and for three years served as chair of the board. As chair, Baker helped build the Board of Advisors membership by advocating and recruiting additional influential members to participate, engage and invest in the Business School. In 2017, he stepped into an emeritus role and was appointed by the Chancellor to serve in a capacity to help the Business School advance its place in external relations and engagement. In a volunteer capacity, Baker spent weeks reviewing external activities, interviewing external community and CU Denver members, and delivering a comprehensive report. The Business School strengthened and built its external community partnerships through his efforts, resulting in more engagement and support.
Baker serves as an instructor at the Graduate School of Banking at Colorado, of which he is a graduate, and is also an active member of the Young Presidents Organization Banking Network. Previously, Baker has chaired Rocky Mountain Junior Achievement, the Colorado Bankers Association, and the Graduate School of Banking at Colorado. Baker continues to give back to his alma mater, investing his own personal treasure in helping the dean establish the First Generation Multicultural Business program. Baker is passionate to support this population as a first-generation college student himself. He continues to serve on the board as an emeritus member, advocating for the Business School and campus.
Baker is a living example of humble and impactful leadership. Through his talent, time, and treasure, he has been instrumental over the years in helping the business school and CU Denver achieve their mission. His altruism is true to his desire to see his community grow. He is an inspiration in helping advance student success, knowing it will result in graduates' growth as good citizens and making Denver a better place.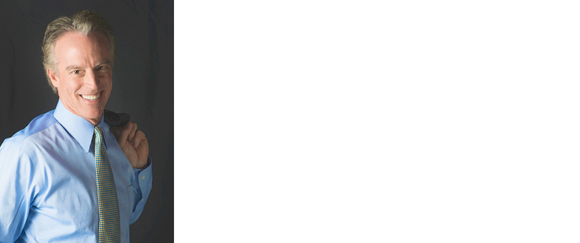 Bob Deibel, CEO/Founder of OfficeScapes
Bob Deibel is a Denver community icon and successful business owner of 30 years whose tireless devotion to many civic organizations has left a lasting and immeasurable impact. Deibel has focused his energy on the CU Denver Business School for the past 15 years, speaking volumes about both Deibel and the business school. Deibel has served as Board Chair, trusted advisor to three deans, counselor, mentor to faculty and staff, and a role model for everyone associated with CU. Deibel was instrumental in articulating the school's core values and is a tried and true steward of the business school.
Deibel is passionate about building a stronger Denver. He chairs some of the most prominent civic organizations – from CU Denver Business School's Advisory Board and the board of the Denver Scholarship Foundation to the Metro Denver Chamber of Commerce and as an executive board member of the Metro Denver EDC. Deibel welcomes new board members with warmth and respect for their potential to contribute to the board. His connectivity benefits CU Denver Business School every day. Deibel gave the support needed to incorporate DaVita's involvement in the 2017 Celebration of Success event featuring Doris Kearns Goodwin. And it is largely because of Deibel that bridges have been built across civic, educational, and business organizations.
Deibel has had many choices of where to invest his time, talent, and treasure. He not only shares his success with the Denver community but uses his expertise to create high-functioning, enjoyable, and beautiful spaces across Denver and beyond. Denver is better because of Deibel.
Congratulations to the awardees of the inaugural CU Denver Business School Impact Awards! The business school is proud to spotlight these awardees for their community contributions and strong support of higher education in Denver. The awardees will be honored at the 2023 Celebration of Success event on April 6, 2023.