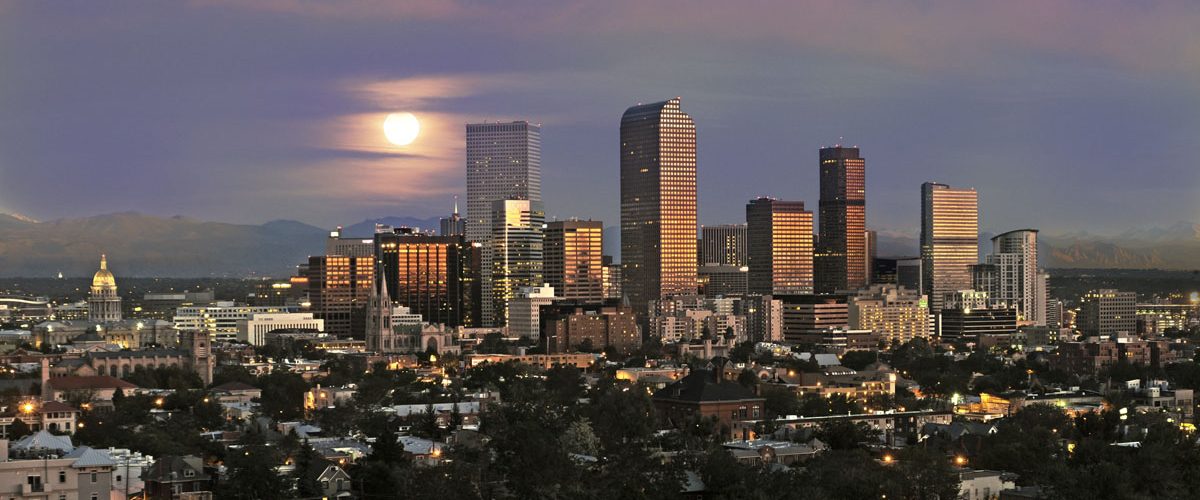 Just as a sustainable business is built on fundamental principles and a strong vision, so is a career in sustainability. Just ask Jennifer Mich, corporate responsibility analyst at ProLogis and one of the first students to participate in the Managing for Sustainability specialization at CU Denver's Business School.
Mich paid her dues, gaining experience, knowledge and valuable connections that she used to carve out a career in Denver's sustainability field. She has held a number of positions, including internships, contract assignments, and even unpaid volunteer jobs. She also applied lessons she learned in her sustainability classes to her job search, increasing her marketability and showing her commitment to becoming a professional in the industry.
Starting a Sustainable Career
The first step on her path was through the MBA program at CU Denver. Entering the program as a dual MBA and MS in Marketing student, Mich took the Managing for Sustainability class the first time it was offered in the Business School. This was in the fall semester of 2007, before the entire program was even rolled out. She recalls the class as being a mix of students.
"No one in the class was really in sustainability at the time," she said. "We were all just curious about it and wanted to understand how it would impact businesses." The following semester, Mich signed up for another sustainability class, Nonprofit and Social Marketing (now called Marketing Sustainability), and officially began her journey to a career in the field.
A contract position with Connected Organizations for a Responsible Economy (CORE) was Mich's entrée into the Denver sustainability arena. What started as a week-long project led to an eight-month contract position with CORE, and gave Mich time to get to know the key players and build her knowledge.
Career Moves
While still working with CORE, Mich pursued an internship at local sustainability consulting firm DOMANI (now owned by Deloitte). Mich learned during her interview that DOMANI partnered with industry expert Andrew Winston. Winston's book, Green to Gold, was the textbook used in Mich's Managing for Sustainability class. Mich's knowledge of Winston was the deciding factor, she believes, in landing the internship at DOMANI. She notes that the sustainability world is small, so her knowledge of key players and leading concepts gave her the edge. At the end of her internship, DOMANI asked Mich to stay on as a contract consultant for six months, doing environmental impact assessments. After DOMANI, Mich took an internship with the Governor's Energy Office project, working on the Colorado Carbon Fund.
The Broader Scope of the MBA
Mich credits the Business School's MBA program for helping her develop the foundation skills for her career success.
"I really learned the value of teamwork and collaboration," she said. "I learned how to be comfortable interacting with people at all levels across the world, which is something I do now on a regular basis."
She also said that her sustainability classes exposed her to a broader scope of business, including how companies impact their various stakeholder groups and how they relate to their communities.
Thriving at ProLogis
Mich's persistence and patience paid off, leading to a full-time position at ProLogis. As an integral member of the Corporate Responsibility Department, Mich works to develop, implement and track the company's corporate responsibility initiatives and community engagement programs. Her day-to-day responsibilities include everything from leading green environmental projects at the corporate headquarters in Denver to expanding the company's matching gift program and engaging her team of volunteer "Corporate Responsibility Champions" around the globe.
"Taking sustainability classes, especially Managing for Sustainability, was definitely helpful," she said. "I got to learn about all aspects of sustainability. There are a million things you can do, and the classes really opened my eyes to the different opportunities. It was also helpful to have the classes on my resume, because they showed that I was dedicated to the field and had already invested my time and energy into learning about it."
Mich also credits her connections with the Business School faculty with helping her set her sights on pursuing a career in sustainability. With an undergraduate degree in chemical engineering, Mich did not enroll in the MBA program with the goal of entering the sustainability field. But after taking Managing for Sustainability with Associate Professor Blair Gifford, one of the program pioneers, she realized that this was an industry where she could combine her technical background with her business education.
Finding the Way: Pragmatism Pays
Mich's advice for getting into a career in sustainability is simple: network and get involved. Networking at presentations, lectures, mixers and volunteer projects helps career seekers develop a roadmap to "who's who" and "what's hot" in the field. Getting connected to volunteer community opportunities is another perk of networking, she adds, and shows leadership and active commitment.
"Once you get in, it all starts to come together," she said.