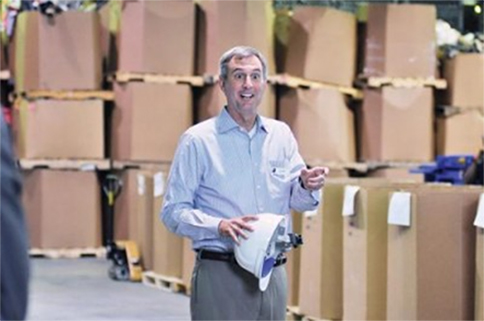 Social entrepreneurship has become a buzzword within the business world, but knowledge of what it is, and how to utilize it, seems sparse in business. The Jake Jabs Center for Entrepreneurship at the University of Colorado Denver Business School is doing its part to remedy this situation by offering a new graduate-level course in social entrepreneurship, beginning Fall 2013.
The Exploring Social Entrepreneurship course investigates how the power of entrepreneurship can be harnessed to innovate solutions to social problems. Whereas traditional entrepreneurship focuses on developing an idea and maximizing profit, social entrepreneurship emphasizes the intention of the entrepreneur to solve some social problem through his or her work.  Social entrepreneurship is not restricted to non-profit endeavors.  Indeed, some of the biggest social issues around the world including poverty, illiteracy, security, etc., offer huge and potentially very profitable markets to the entrepreneur who can develop inexpensive solutions to these social problems, while harnessing the power of social capital.
The Exploring Social Entrepreneurship course offered by the Jabs Center will be taught by Jesse Wolff. Wolff has amassed over 20 years of experience in the investment management and nonprofit industries, and is the is the Founder and President of Evergreen Nonprofit Advisors.  Prior to founding Evergreen Nonprofit Advisors, Wolff was the CEO of Goodwill Industries of Denver. He has also served as President and CEO of The Kempe Foundation, a nonprofit organization nationally recognized as a leader in the field of child abuse treatment, prevention and research, and was CEO of Community Shares of Colorado.
Before joining the nonprofit sector, Wolff worked for 15 years in investment portfolio management and corporate finance. Wolff's unique insight in social entrepreneurship will give students in the Social Entrepreneurship course the chance to receive a top-notch education in the subject from an instructor who has vast knowledge and real-world experience in the field.
The Jake Jabs Center for Entrepreneurship will offer a $500 scholarship to all students who register for the class before August 9, 2013.
For more information about the Jake Jabs Center for Entrepreneurship and courses the program offers, visit the program's homepage.
Interested in finding out more about social entrepreneurship? The Huffington Post has teamed up with the Schwab Foundation for Social Entrepreneurship to bring a wide range of articles on the topic