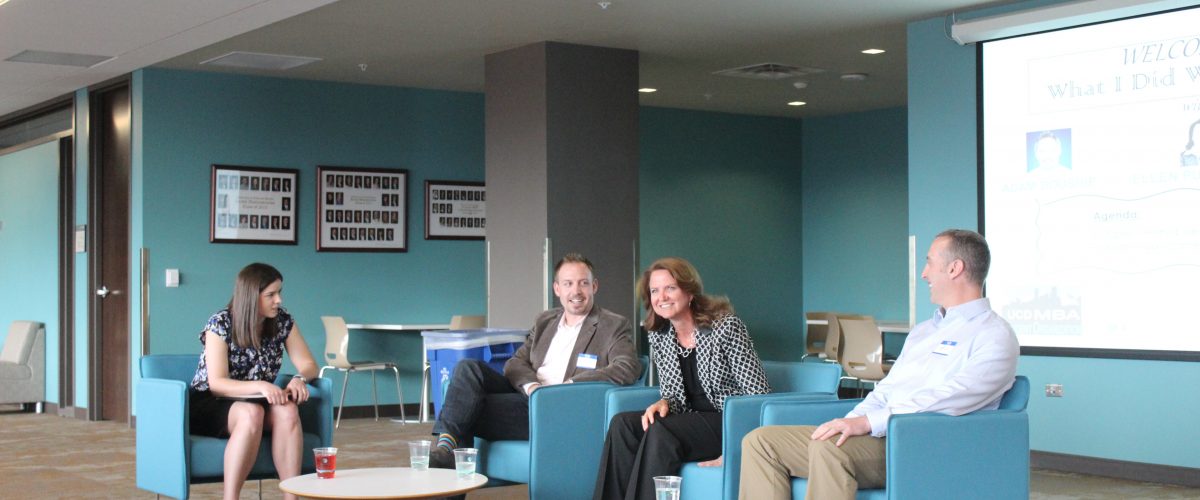 The MBA Student Organization (MBASO) recently held their "What I Did With My MBA" event designed to help prepare students for life after CU Denver. The event, which was sponsored by the CU Denver Student Government Association, featured a panel of CU Denver Business School graduates who are now working in various fields. The panel included:
Adam Boushie, Enterprise Territory Manager at Google
Ellen Puckett, AVP, Corporate Technology Group at OppenheimerFunds
Chris Varani, Project Manager at Physicians Ally, Medical Student
The panelists discussed their experiences since graduating from CU Denver, with each sharing the trajectory of careers and describing their current roles, as well as discussing their respective companies. Perhaps most interesting, however was the panelists conversation about their original goals and plans for their careers, how things have changed for them as they've gained experience.
The panelists allowed the young careerists in the audience to benefit from their professional experience, imparting invaluable lessons and advice to the attendees. The panelists stressed the importance of continuous education, technology, and networking. In particular, they emphasized the importance of their graduate degrees from the CU Denver Business School, and how their degrees have benefited them.
Find out more about graduate degrees at the CU Denver Business School at the school's homepage.