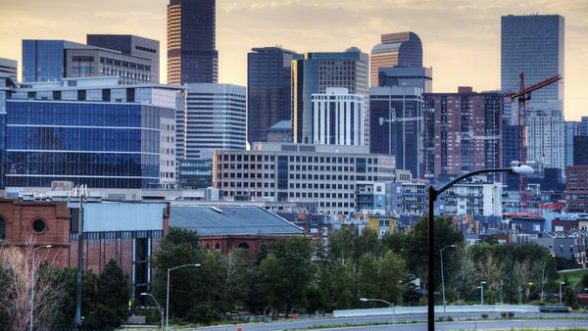 When it comes to supporting its major pro-sports franchises, Denver punches above its weight.
A new study from The Business Journals, the DBJ's parent, says that Denver is the most "overextended" major sports city in America — meaning the gap between the area's total local income and the revenue needs of its pro teams is the widest.
And yet, pro teams do thrive here.
The study comes from G. Scott Thomas — who covers demographics and trends in his On Numbers blog for The Business Journals. Thomas ranked cities by comparing the revenue that local sports franchises would logically need to prosper, on the one hand, to each area's total personal income (TPI), the sum of all money earned by local residents in a given year, on the other hand.
Based on revenue and ticket-price data from existing pro teams, Thomas calculated that a typical Major League Baseball team needs a minimum local TPI of $104 billion, that an NFL franchise needs at least $48 billion, that an NBA club needs $45 billion, an NHL team needs $50 billion, and Major League Soccer needs $14 billion.
To continue reading Click Here.