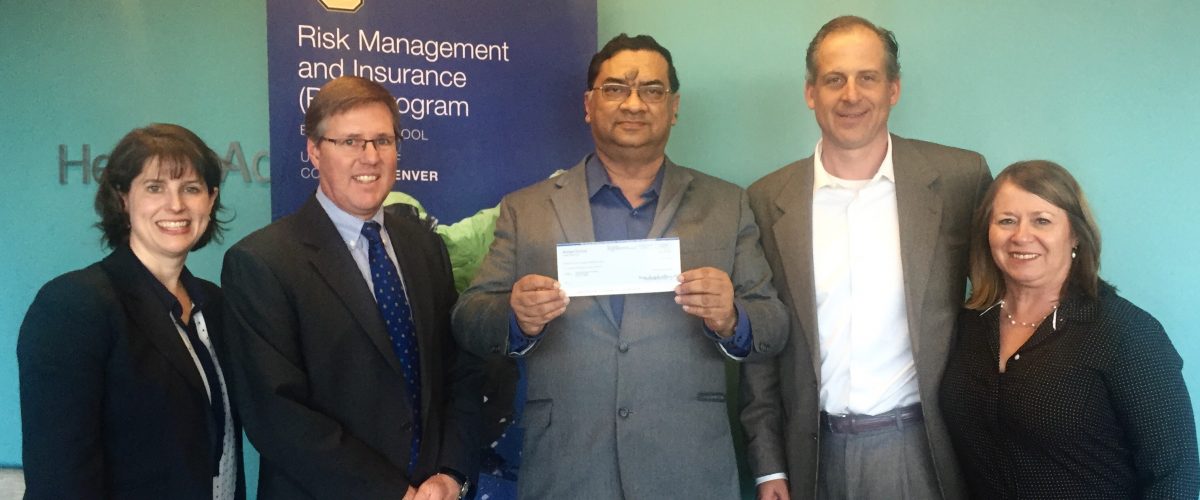 For the third year in a row, 18 Risk and Insurance Management students will travel over Maymester to London, the historical hub of global insurance. Students will stay in the heart of the London financial district and visit the world's top insurance carriers and brokers, such as AIG, Willis, Beasley, and Lloyds of London. At Lloyds, students will enjoy the exclusive experience of sitting in a Lloyds box and observe firsthand the process of underwriting a unique global risk. In fact, they will witness how the term underwriting came to be, as brokers approach underwriters with the business, and financial entities accept a portion of risk by signing their names under the lead insurer, hence the term underwriter.
This unique RMI student opportunity was made possible with the generous and ongoing financial support of the Surplus Lines Association of Colorado, which enabled the students to avail of subsidized travel to London for one week. When Troy Sibelius, one of the founding members of the Surplus Lines Association of Colorado, found out about the RMI program at CU Denver, he met with Director Ajeyo Banerjee and asked how he could help. That help became a generous $150,000 pledge to support the creation of a course dedicated to the study of Surplus Lines and Excess Risk Insurance, with overseas travel. So began the partnership between the Surplus Lines Association of Colorado and the RMI program.
Two cohorts of students have since graduated from the course, completed intensive study of the Excess and Surplus Lines industry at the CU Denver Business School, and have traveled to London. When they return, they carry themselves with greater confidence, knowledge, and understanding as a result of this rare experience. Many of the students have launched careers in the Excess & Surplus Lines industry as a result of their intensive learning and London experience within the Global Risk Management course.
This March, Troy Sibelius and Brad Averill of the Surplus Lines Association of Colorado, again met with the RMI team and pledged Surplus Lines Association of Colorado's ongoing support of the successful Global Risk Management class into 2017 and beyond. "The Global Risk Management course has distinguished the RMI program and the CU Denver Business School throughout the country," said RMI Director Dr. Ajeyo Banerjee. "The investment in developing E&S talent here in Denver has been dramatic. The generosity and forward thinking of the Surplus Lines Association of Colorado has put CU Denver RMI program among the academic leaders in the E&S realm. Companies are now seeking RMI students specifically for this knowledge and London experience. We greatly appreciate the Surplus Lines Association of Colorado's generous contribution to student success in the E&S industry. We could not have done it without their strong leadership in this realm."