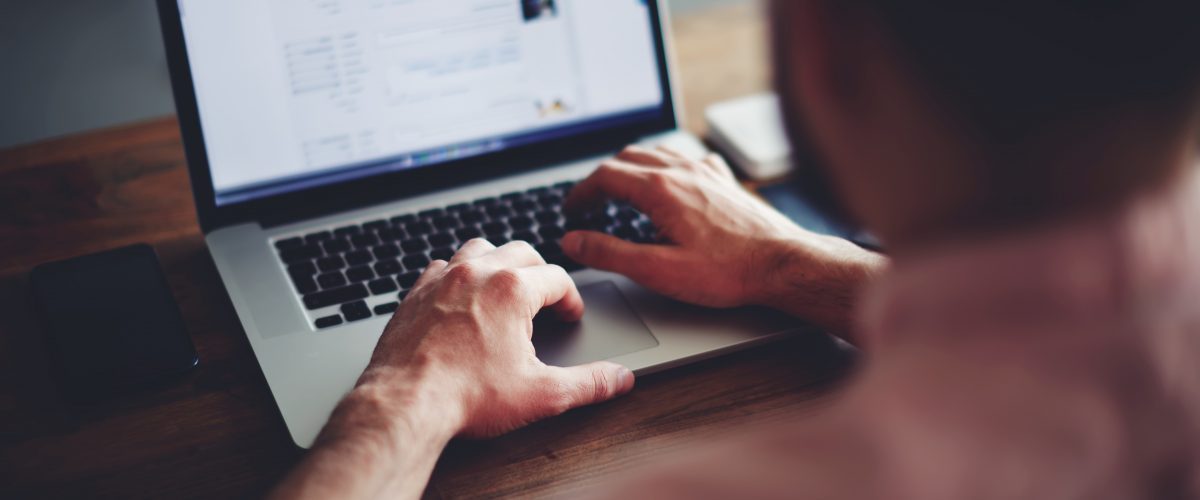 The Business School at the University of Colorado Denver partnered with Coursera to develop a high-demand specialization entitled "Data Warehousing for Business Intelligence." Coursera is a leading provider of a platform for Massive Open Online Courses (MOOCs), partnering with many top universities worldwide. The specialization was developed by Associate Professor Michael Mannino and Professor Jahangir Karimi from June 2015 to April 2016. By late March 2016, almost 3,000 learners world-wide have registered for the specialization and approximately 30,000 learners have actively engaged in one or more courses of the specialization.
The specialization covers data architecture skills that are increasingly critical across a broad range of technology fields. The specialization involves five courses including "Database Management Essentials," "Data Warehouse Concepts, Design, and Data Integration,", "Relational Database Support for Data Warehouses,", "Business Intelligence Concepts, Tools, and Applications," and "Design and Build a Data Warehouse for Business Intelligence Implementation." The last course provides a capstone for the entire specialization with a realistic case study and larger-scale problems derived from the actual business situation faced by CPI Card Group, Inc. in Littleton, CO in 2015.
Professor Michael Mannino worked with two MSIS (Master of Science in Information Systems) students, Mike Funke and Hossein Owj, to develop the applied project in the capstone course. According to Associate Professor Mannino, "The capstone course required a populated data warehouse, a database for decision making. Populated means that the data warehouse has sufficient data to provide a realistic experience for student work in the capstone course. Because the data warehouse in the case study differed from actual data warehouse used by CPI Card Group, I did not have a source of data to populate the data warehouse."
Both students made substantial contributions to the project in the capstone course. Mike Funke focused on the design of the data warehouse and the data integration part of the project. Hossein Owj developed data generation software. "I worked closely with Mike Funke and Hossein Owj to develop flexible software for data generation. Mike Funke helped with design specifications and Hossein Owj implemented the design. Hossein worked for 5 months to develop data generation software to populate 14 tables. His software populates tables with realistic data creating records of related business events such as sales leads, orders, manufacturing jobs, shipments, and invoices. In addition, he developed software to populate a table with changes to update contents of some of the data warehouse tables. His software is about 3,000 lines of PL/SQL code, a considerable effort," Mannino said.
The data generation software, although not used directly by learners in the specialization, is a vital component of the specialization. The data generation software has been used to populate production data warehouses of various sizes to support parts of the capstone project. "Thousands of learners will use the data generated by the software to complete assignments in the capstone course," Mannino added.
"This is a tremendous opportunity to share instruction and research about data warehouses with a larger learning community," said Mannino, author of a popular textbook Database Design, Application Development and Administration (also found here), which covers material used in four of the five MOOC courses in the specialization. "Corporate training companies charge thousands for this level of education. Thousands across the world will have access to this same level of training at a small fraction of the cost."
Mannino will incorporate parts of the capstone project into his CU Denver course "Data warehousing and administration," part of the MSIS program. So, the data generation software will become an integral part of the campus course as well as the Coursera specialization.
"With this specialization, learners will gain the necessary skills and knowledge in data warehouse design, data integration processing, data visualization, online analytical processing, dashboards and scorecards, corporate performance management, and hands-on experience with leading data warehouse products and business intelligence tools to investigate specific business or social problems," Karimi said.