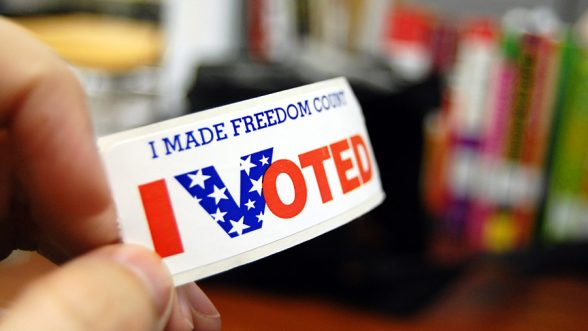 Yosef Bonaparte has been with the CU Denver Business School since 2014 as an Assistant Professor of Finance. Before becoming an integral part of the University, Bonaparte graduated from the University of Texas at Austin in 2008 with a Ph.D. in Financial Economics.
Professor Bonaparte's main research interests are in Portfolio Choice and Asset Pricing. In particular, he examines how political climate and political affiliation influence investors' portfolio choices and the stock market in general. Bonaparte has had his work published on multiple occasions in prestigious finance journals. Recently, his work was featured in the Wall Street Journal, analyzing how our political atmosphere affects investment decisions.
Joined by Professors Alok Kumar of the University of Miami and Jeremy Page of Brigham Young University, Professor Bonaparte found that both Republican and Democratic voters are prone to letting their political beliefs and biases influence their investment choices. And the pattern has gotten stronger in the years since 2000 as the nation's political climate has grown more polarized, Professor Bonaparte says.
"For better or worse, investors are influenced by their political affiliation," Professor Bonaparte says.
This research was also recently cited by the New York Times and MarketWatch in stories highlighting how political bias affects investing trends.
Professor Bonaparte has been an invaluable contributor to the Business School through his research, community liaison, and presence in the classroom.
Featured image courtesy of Kelley Minars