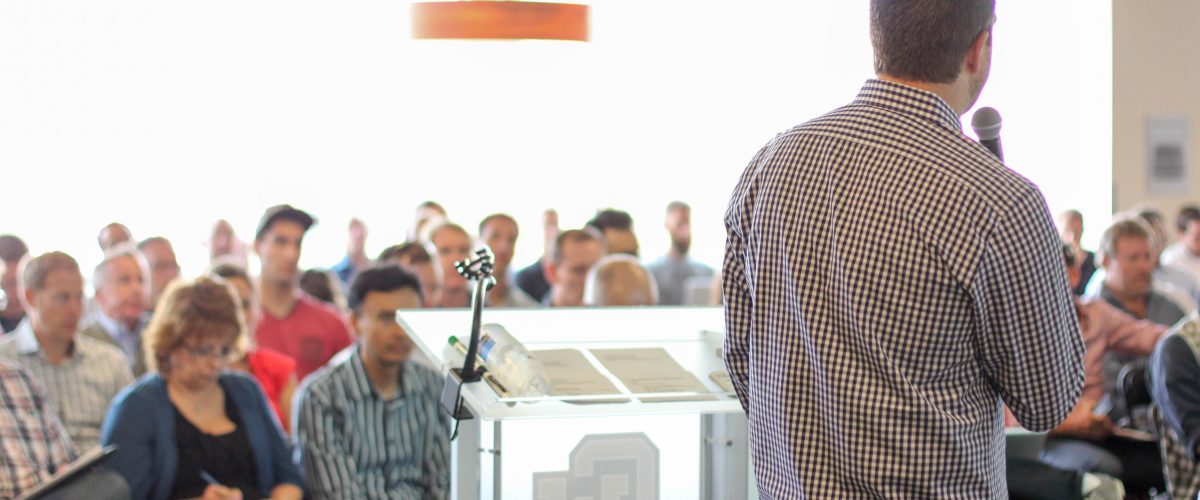 As one of the highest-rated entrepreneurial cities in the U.S. Denver is a hub for aspiring entrepreneurs and small business development. That is why Denver Startup Week, Sept. 12-16, 2016, is set to be a highlight for the downtown Denver business community.
The largest event of its kind in North America, Denver Startup Week is the summit of entrepreneurial energy, innovation, and connection. Powered by the local Denver community, this vitalizing week of information sessions, workshops, and networking events provides local business leaders and entrepreneurs with the skills and connections for future success. All Denver Startup Week sessions are free and open to the public. Programming is hosted in various locations throughout downtown Denver, including the CU Denver Business School and Jake Jabs Center for Entrepreneurship. More than 20 sessions were hosted through the Jake Jabs Center for Entrepreneurship in 2015, bringing over 2,000 people to the CU Denver Business school during that week.
Denver Startup Week focuses on Denver as an entrepreneurial center on the local, regional, and national stage. Last year, more than 10,000 people registered to attend, and organizers expect to exceed those attendance numbers with this year's event.
This week of entrepreneurship and innovation features sessions fit to inspire business professionals at all levels in various fields. Whether a founder, developer, designer, marketer, maker, or anything in between, Denver Startup Week has sessions to fit every interest.
For more information about Denver Startup Week and a full list of programming, visit denverstartupweek.org.