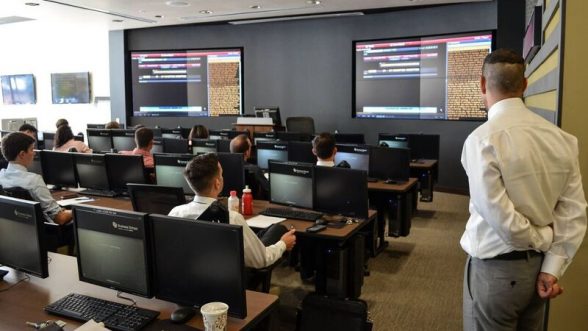 What would you do if someone handed you 250,000 dollars? For students in CU Denver Business School's Portfolio Management Group (PMG), the answer is invest.
A Business School student organization, PMG was founded in 2014 by Yosef Bonaparte, a Professor of Finance who wanted to bridge the gap between concepts taught in the classroom and what takes place in the business world.
With that idea in mind, PMG emulates an investment firm, in which students manage a mock portfolio that is compared to the overarching broad market S&P 500 Index. This real-world experience is invaluable to students as they edge closer and closer to the professional world.
The group consists of both undergraduate students as well as graduates. While a good majority of its members study finance, students of all disciplines are encouraged to participate. In the financial field, firms seek out math majors, information systems majors, and even psychology majors because finance applies to every topic in the real world.
The group typically holds bi-weekly meetings to provide training sessions, discuss the performance and management of the group's portfolio, and to hear from guest speakers.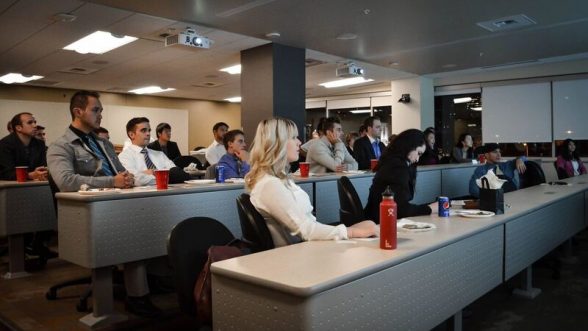 In addition to tracking the market as a real investment firm would, PMG also functions the same way organizationally. Ryan Conder, a senior studying finance and the organization's president, explained the structure this way:
"Newer [PMG] members typically start out in a Financial Analysis position. These Financial Analysts (FAs) are given their choice of a sector to focus their market and corporate research on. Each FA then makes recommendations to upper management regarding their respective sector of emphasis. It is the corporate recommendations provided by these analysts that comprise the backbone of PMG. As the analysis becomes second nature for the FA's, they are eligible to become what we call Sector Heads. These Sector Heads oversee the FAs, and are available to answer questions and support the FAs in their research.

Once you move past these two positions, you get to the upper level of management. We call this the Executive Team. Rolls vary significantly, but consist of presenting seminars to teach new members how to perform analysis, developing trading strategies and parameters, hiring and filling positions, working with the Business Career Connections office, promoting the group, and organizing events. Above all else, however, the Executive Team seeks to help teach real world skills to business students."
Despite being a newer student organization, PMG has already reached impressive heights. Thanks to the club's strong community involvement and connections, the group secured $250,000 in seed money for members to invest.
So what's the plan for the funds? "The plan to invest is going to come from the same structure PMG has always had," said Conder. "We will still be taking recommendations from our FAs and Sector Heads on how to invest the portfolio, and we will construct the portfolio accordingly."
Interested in other Business School student organizations? Learn more.