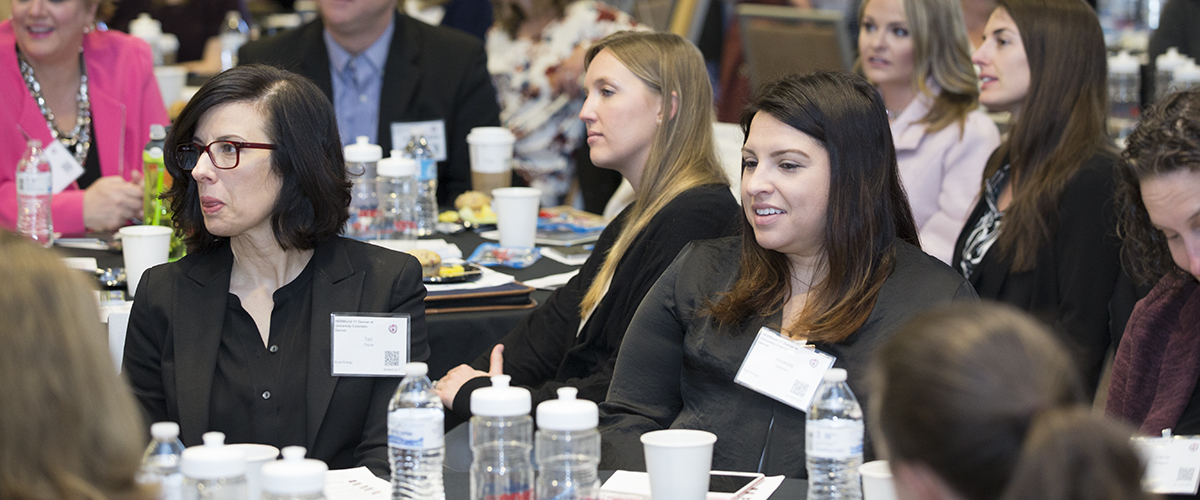 Susan Morrice knows what it takes to succeed in the energy industry, whether you work in Denver or drill wells in Latin America. Morrice knows how to take risks and overcome doubters. She knows how to build a company – and she knows how to do it all in a male-dominated industry.
Morrice, the founder and chair of Belize Natural Energy, shared her story about finding oil in the small Central American country during her keynote speech at the HERWorld Global Energy Forum. The University of Colorado Denver Business School's Global Energy Management (GEM) program hosted the event on March 8.
Helping women build careers in the energy industry is an important part of GEM's mission, said Sarah Derdowsku, GEM's director of strategic development and operations. Those who attended the forum had the chance to hear Morrice talk about thinking big, and panelists discussed how to launch businesses, win promotions and navigate the corporate world. More than 50 women had the chance to make connections and get advice from experienced peers.
"We want to promote women in the industry, and we want to advance this cause," Derdowski said. Read more…