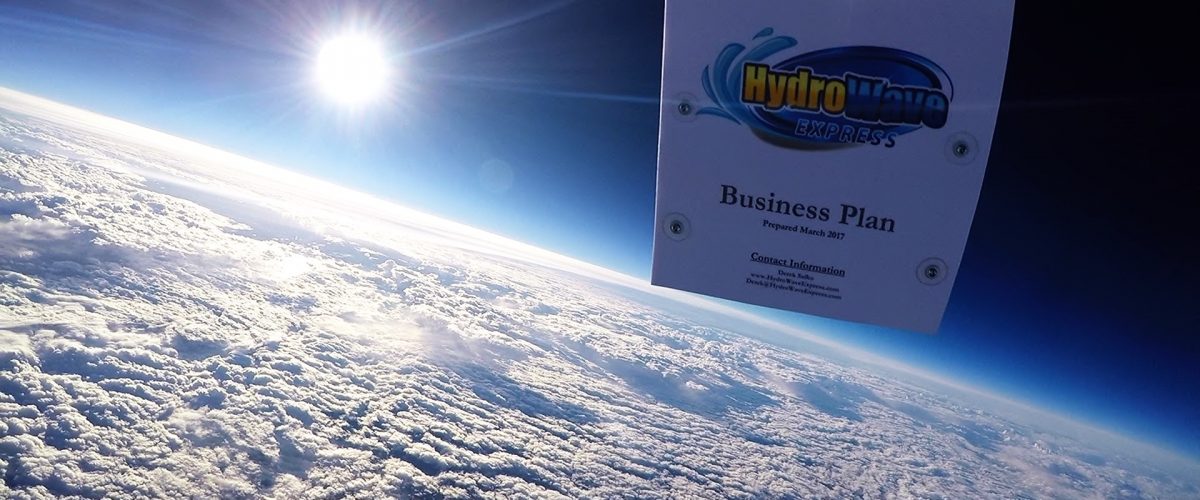 University of Colorado Denver MBA student Derek Safko noticed that simply saying "car wash business" is like tossing a wet blanket over potential investors. They often zone out before he can reveal the breadth of his plan to revolutionize the industry.
So, Safko took the extreme step of conducting a moonshot – quite literally. After weeks of watching weather patterns, he launched a copy of his business plan to the edge of space.
In late March, Safko attached his HydroWave Express document to a weather balloon that rose from a field in Golden and reached about 115,000 feet before parachuting back to earth, landing near Ramah on Colorado's Eastern Plains. A GoPro camera recorded the $1,000-plus mission, showing the business plan floating against the deep-blue sky, above the curvature of the Earth. Safko, collaborating with a CU Denver student who runs a video production company, narrated a segment in which he explains his plans to shake up the car-wash industry.
'Strange and Eye Catching'
"The premise is that the video is unusual, strange and eye-catching that it will get the attention of investors," said Safko, who was CU Denver's representative for the recent University Startup Challenge at the Angel Capital Summit in Denver. He hopes the video goes viral and pops into the email and social media feeds of venture capitalists and other investors. "I'm hoping some of them will think, 'Wow, this guy was willing to go this far to get my attention?'"
In 2015, Safko, who is an Army Special Forces Veteran and holder of a master's in management from CU Denver, won $5,000 and finished runner-up in the Jake Jabs Center for Entrepreneurship Business Plan Competition hosted by the CU Denver Business School. He pitched the car wash plan back then, with its main hooks being speed-of-service and environmental friendliness. Safko has since jazzed up the plan to emphasize a theme-park quality – a car-wash trip geared to stimulate the senses and stir the imagination – along with quick-service and water-thrift qualities.