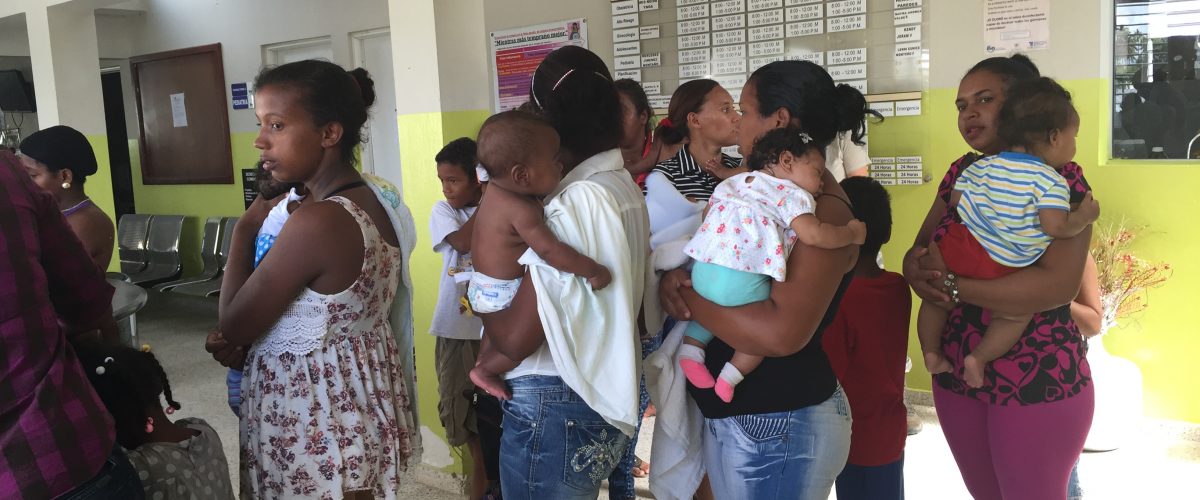 Few people can say that their work has had an impact on a global scale. MS in Health Administration graduate, Major Megan Malcom, who recently returned from a mission in the Dominican Republic, is among that special subset, as she continues to help developing countries refine and improve the quality of their healthcare services.
As someone with a robust military background and over a decade of experience as a healthcare administrator in the United States Air Force (USAF), Major Malcom has always been drawn to the health sector. She entered the field of health administration (HA) with the goal of making care and the overall patient experience better. "I feel as though HA offers the opportunity to make major impacts on how healthcare is provided. For example, process improvement and/or asset allocation affects not just one provider, but many providers and many patient experiences. To me, this is inspiring and the reason why I elected to be a healthcare administrator," she said.
Looking to expand her knowledge base within the field, Major Malcom applied for a highly competitive funded education opportunity through the Air Force Institute of Technology. After being selected, Malcom began her journey of searching for a graduate program that would provide a rigorous and personalized curriculum, one that would enable her to pursue a wide variety of interest areas during her graduate studies. And according to Major Malcom, that's exactly what brought her to the CU Denver Business School. "CU Denver's program offers many different specializations. The opportunity to cater my education to my career interest was one of the main reasons why I chose to attend. I graduated with an MS in Information Systems with a specialization in Health Information Technology Management and an MS in Health Administration."
Boasting such an impressive academic record, Major Malcom had little trouble securing a job after completing her studies. Upon graduation, she was selected to be the Chief Information Officer (CIO) for the third largest USAF hospital in the contiguous United States. Shortly after assuming her role, Malcom was hand selected yet again. This time to be the team lead for a mission in the Dominican Republic.
Overseeing 33 USAF medics, Major Malcom's team was able to provide care to over 3,681 patients in less than two weeks. During that time, the team was also able to collect data pertaining to the intricacies of tropical medicine, annotating pediatric patient malnourishment needs and sustainable medical formulary items, specific areas in which existing providers within the country wanted more data. Additionally, during their short stay, the team ordered, packaged, and shipped over five tons of medical equipment to the Dominican Republic to be used throughout the duration of the mission. Reflecting on her time in the Dominican Republic, Major Malcolm said, "The partnership and impact with the local community through patient encounters and provider partnerships was overall remarkable to experience."
Despite the proximity from the campus to her mission locations, Major Malcom takes the skills that she learned at the Business School and puts them into practice from day to day. "My courses were very applicable to the operational environment of healthcare. The International Health course has the strongest application to my work. Because of it, I am able to apply the knowledge and principles of other medical structures to each mission while working with NGOs."
And with her career taking off, Major Malcom will have even more locations in which she will be able to apply her vast skillset. In May, she will be deployed to Africa as part of the inaugural Austere Surgical Team.