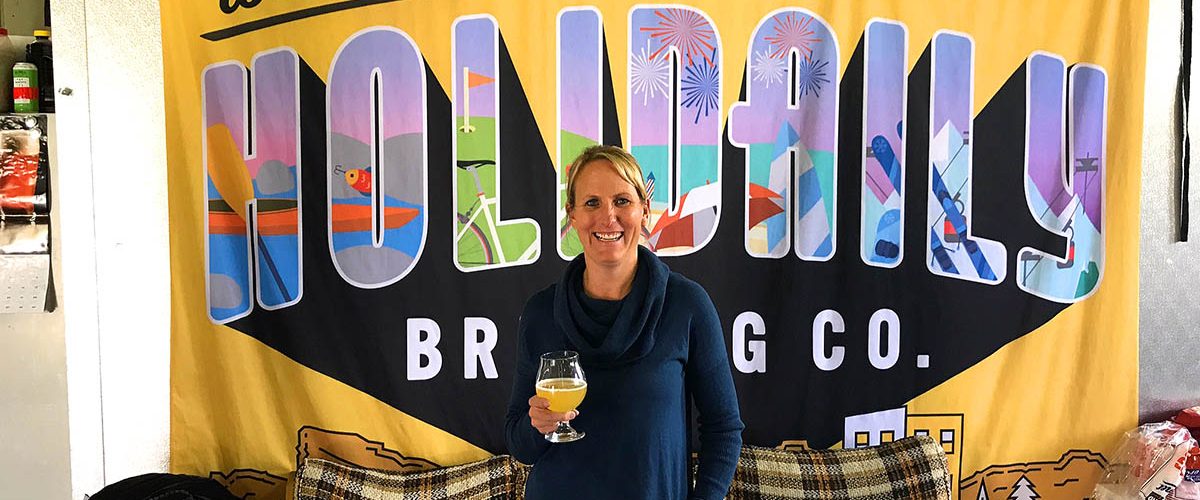 A gathering of folks kicking back and enjoying delicious libations is the hallmark of any craft brewery worth its hops. It's certainly the normal scene at a new brewpub in Golden that goes by the sunny name of Holidaily.
Emotions here, however, also tend to run on the profound side, as business founder Karen Hertz, a CU Denver alumna, has pleasantly discovered. Hertz and her staff have noticed that a combination of surprise discovery – eureka! – and heartfelt gratitude – finally! – often pour out of patrons.
"We have a term for them here: 'We've got a crier,'" Hertz said with a smile. "These big guys come into the tap room and they love it. They drink an IPA and get all choked up."
Why the strong emotions? Because something that wreaks havoc with many a beer lover's gut – gluten – is a non-factor, as in grain non grata, at Holidaily Brewing. The brewpub, which opened just over a year ago, is one of only five dedicated gluten-free breweries in the nation, and it's Colorado's only brewery filling that niche.
"We're in this perfect overlap of a huge craft-brewing industry and huge health-and-wellness and gluten-free industry, so we serve the crossover of those two areas," said Hertz, who received her MBA from the Business School in 2005.