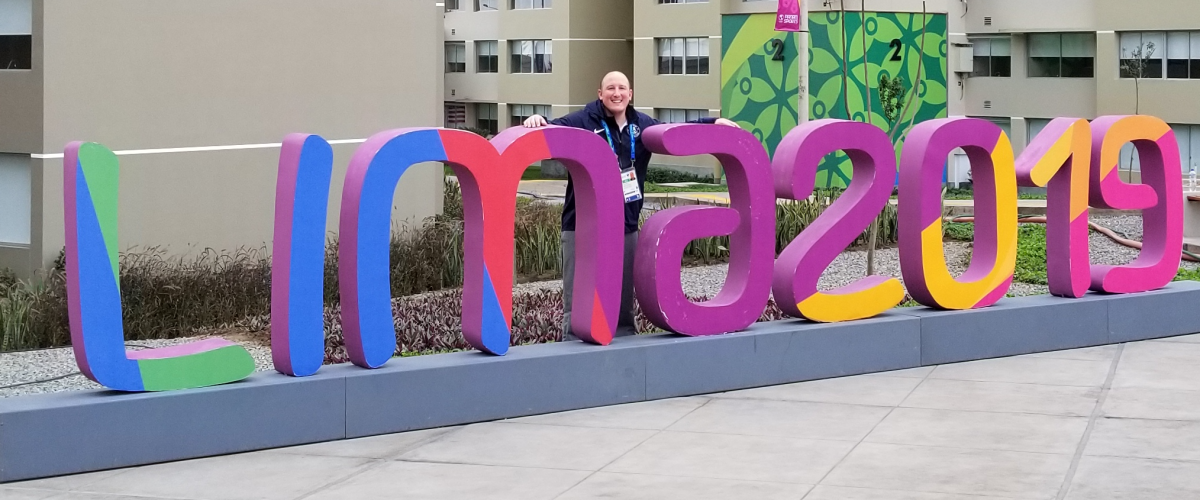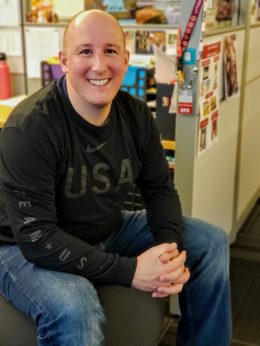 Tell us about your current position and what it entails.
I'm an Associate Director in the Events and Logistics division serving the entire United States Olympic & Paralympic Committee (USOPC). My team and I cover the logistics for events from everyday meetings to the actual Olympic, Paralympic, Youth Olympic, Pan American and Parapan American Games. We organize things like air travel, ground transportation, hotels and housing, ticketing, catering and more, in addition to working with other internal groups to ensure the flow of the event from start to finish. Every detail is important to ensure our athletes, coaches, friends and family, and staff are supported the way they need.
What exactly do athletes need to be supported?
You'd probably be surprised at some of the requests we get! We work with each of our sports to make sure any of their needs are fulfilled so that they can focus and perform their absolute best. We have a lot of unique sports, so for example, the equestrian team needs their horses actually flown in to events. We also have to account for things like javelins and pole vault poles, so there can be some unique considerations there. With so many athletes, coaches, and friends and family to support, there is never a shortage of on-the-fly requests, from rides around town to random shopping trips to find things that got left at home. It's always a moving target!
Ultimately, it all comes down to helping support the athletes of Team USA to realize their dreams of competing at the Olympics and Paralympics. We always say that it's actually a good day when the athletes don't even know we're there. Our goal is to anticipate their every need so that they can focus on competition, training and experiencing the Games.
What do you enjoy most about your role?
One of the most enjoyable aspects of my position is the constantly changing environment. There's always a challenge with events that move to a new city with different parameters and a different culture. At the end of the day it's a real sense of accomplishment if I can say I had even a very small part in making sure this athlete was at that competition so they can realize their dreams.
I'm also lucky that I have an opportunity to travel and be at the Games. We'll do site visits to work out transportation or housing or training space or different things like that. And then by Games time I'm on the ground as well.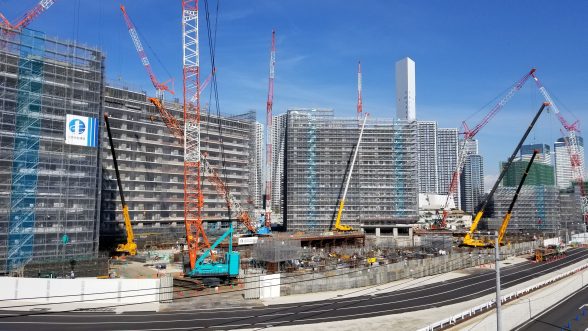 Where has been your favorite place to travel so far?
London in 2012 was actually my first Games experience. I had been to London before, but this time I saw a totally different London than normal. It's cool to see and be a part of the behind-the-scenes part of it, and to see how the Games transform a city into something a little bit different.
Tokyo is coming up for the Summer 2020 Games, and I'm really enjoying the planning so far. Tokyo is a really cool city and also has a very different culture from ours, so that's been a fun challenge to work through.
What are some of your challenges right now?
Each Games brings a different challenge. For Tokyo specifically, things are different culturally and, for example, we've learned that people won't contract with you until they know you a bit. We've been working on some relationships for more than two years and just now gotten the ability to book rooms and meeting space at that hotel, so it's a really long process that requires a great deal of planning.
Also, the scale of our event poses its own unique challenges. The Games are a multi-sport event. Comparatively, something like the World Cup, which is massive obviously, doesn't pose the type of venue challenges that we have. The Games host over 40 different sports, so we need everything from aquatic to equestrian to shooting venues all with their own unique requirements.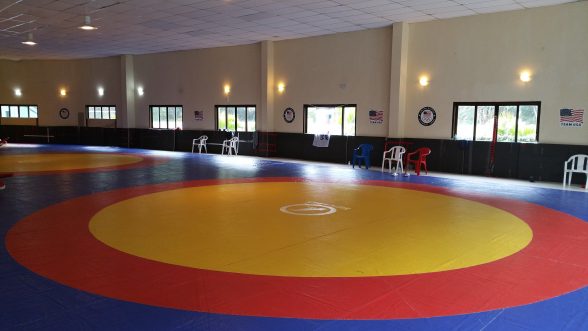 How did you get into the sports industry?
I loved sports and played basketball growing up and soccer through college. Obviously, I would have loved to have been an elite athlete but I just wasn't. I always wanted to find a way to work and be involved in sports.
After I got my undergraduate degree, I was working for Colorado College for an international service program and we had a project in India that brought students to rural, remote villages. After a few days in this small Indian village, we noticed that in the evening before dinner all of the men from the village would disappear and we had no idea why. We discovered a neighboring field and all the men were actually there playing volleyball on this makeshift court. We just watched for a while, but were blown away that they actually invited us (including our female students) to join them and all play together – it felt like they were accepting us into their culture. Even the women from the village came out to watch, which they didn't typically do.
For me that experience showed me the value in sport and ability for sport to bring very different people together on common ground. That moment drove home the fact for me that sport is my passion and where I want to be. I thought that I could make that happen by going back to school, so that's when I actually applied to CU Denver to get my MBA with an emphasis in Sports and Entertainment Management.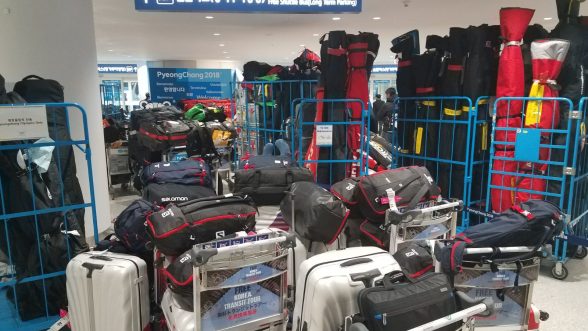 What was your MBA student experience like?
Once I started the program, I actually worked in the Business School as a student adviser, working between 30-40 hours a week and went to class full-time in the evenings.
I loved my experience – it was actually a really cool combination of working full-time and going to school to get my foot in the door. The flexibility at the Business School allowed me to take advantage of so many opportunities. One of the big pieces for me was internships. I hadn't done any internships as an undergrad, so I used graduate school to get those experiences and ended up doing internships with the Nuggets, Avalanche and Rapids.
I also really enjoyed my fellow students. A lot of my classmates were also working full-time and I got to share ideas and experiences with so many different types of people that had also already started building their careers. I got a lot of real-life perspectives rather than just learning from a text book.
When I was getting ready to graduate, I snagged a paid internship at the USOPC, so that got my foot in the door here, and I turned that into a full-time role.
What was most valuable for you about the MBA program?
Sometimes I hear, "Why do you have your MBA if you're not really in business?" And it's true, I'm not really in "business", but I think even though I don't necessarily use all of the skills I learned in graduate school every day, I definitely take the insights I learned to connect the pieces in ways not everyone can. I might not be in finance or human resources, but my education taught me enough about those pieces that I can look at my organization and see the connections. That makes me better no matter where my role is.
Plus, juggling my MBA coursework, a full-time job, and internships prepared me to take on those 20-hour event days!
Learn more about the Business School Alumni Network (BSAN) and get involved with your fellow alumni today.