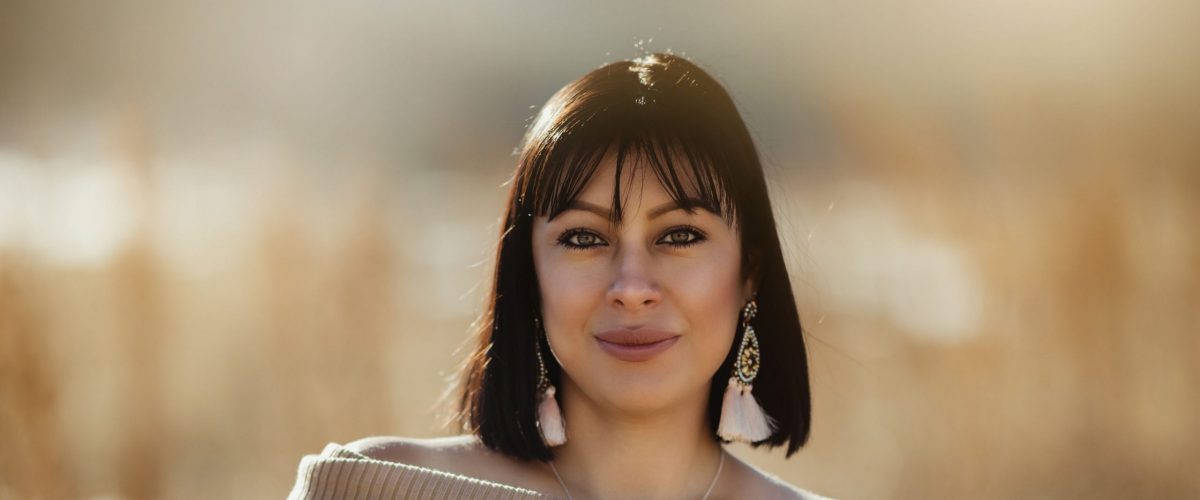 "Wake up when everyone else is sleeping – it'll help you get ahead," says Yvonne Castellanos, a mother, business owner, Bilingual Communications Specialist, and soon to be CPA.
Yvonne Castellanos received a BA in Mass Communications from CU Denver in 2011. Since then, she has worked for Commerce City as a Bilingual Communications Specialist, co-founded a growing upholstery business with her husband, and is now pursuing a master's degree in accounting. Yvonne's strong, mission-driven demeanor has helped her overcome hurdles and conquer her goals. "Never in a million years would I have seen myself going to school for accounting, with three kids, married, and a business to run," says Yvonne.
Creating Community in Commerce City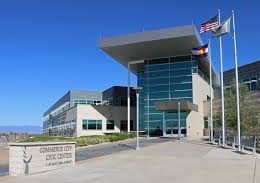 During Yvonne's senior year of high school, she was part of the pre-collegiate program at CU Denver where she was introduced to the educational benefits the university had to offer. She originally applied to five universities but, after evaluating each school, Yvonne decided to attend CU Denver to pursue a Bachelor's in Mass Communications.
"I have always felt the need to give back to my community," says Yvonne, "and I knew that the communications field would give me the opportunity to enter the non-profit sector (government) and have interaction with the community."
After graduation, Yvonne applied at the City of Commerce City for their communications specialist position but ended up being offered a new position: Bilingual Communications Specialist. Through this position, she was able to have one-on-one interactions with the community, community leaders, and business owners to understand their needs. "As I worked for the city, I became a spokesperson for the Hispanic community," says Yvonne. "I felt a huge responsibility to ensure their needs were met."
She also became the point-of-contact for the Spanish speaking media and trained bilingual police officers on how to speak in front of a camera. "Because I was out in the community, community leaders and business owners would contact me for questions and provide feedback on projects we were working on."
Not all Heroes Wear Capes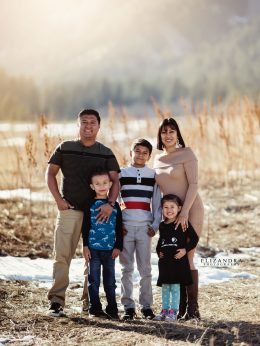 Yvonne's parents immigrated from Mexico to give her a better life and she is a first-generation college student. However, the most challenging part of obtaining her Communications degree was being a single parent at the age of 17. "I wasn't planning on being a parent at such a young age, but I had to move forward," says Yvonne. "I had to mature at a young age. I had to stay focused and make sure I wasn't getting sidetracked because I had someone that depended on me."
Although Yvonne's parents worked hard and made sacrifices, they were unable to pay for her college. "They gave me their unconditional support, but couldn't afford paying for my career," says Yvonne. She took control of her future and began applying for scholarships.
"My high school counselor became my best friend," says Yvonne, "I stopped by her office weekly to ask if there were any new scholarships available. I can easily say I applied for more than 50 scholarships." To stay organized, Yvonne created an excel spreadsheet with information about each scholarship she wanted to apply for such as deadlines and important documents needed.
Yvonne even kept extra copies of her transcript, resume, letters of recommendation, and essays on hand so that she could apply for anything that came her way. "I remember walking into my counselor's office, and she said there was a scholarship available that no one had applied for, but I had to submit my application that same day," says Yvonne, "Since I had copies of all the requested documents, I submitted my application on-time. That same afternoon I had the scholarship interview and at the end of the interview, I received the scholarship!"
Most importantly, Yvonne didn't get discouraged when she received a denial letter, in fact, that made her push harder. "There were days where I was tired of applying, but I had to continue," says Yvonne, "This was money that was available to everyone, but if I didn't apply, then I wouldn't get it." Yvonne's hard work payed off and she was awarded seven scholarships. She no longer had a financial burden, so she was able to fully focus on her education and being a mother.
"I started to fall in love with numbers," says Yvonne. "I was intrigued by how complex the world of accounting is and fascinated with how numbers can tell the financial health of a business."
"The plans that I had, back then, were put on pause and I had to think about my goals and where I wanted to head in life," says Yvonne, "I had a little person that was going to depend on me and eventually was going to push me to become a better version of myself."
Now, Yvonne is in a different stage of life, she's married, has three children, and is a business owner. She juggles several different roles and admits that it can be challenging and stressful at times. She wakes up at 4:30 am, goes to the gym, comes back and cooks breakfast, then gets the kids ready for school. Due to COVID-19, she's working and attending class from home. "That's one of the benefits of working with your spouse – you can send him to the office, and you stay home!"
Rema Upholstery Services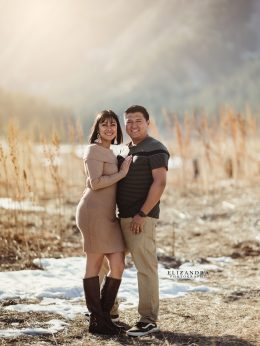 In August 2015, on the day their daughter was born, Yvonne's husband quit his full-time upholstery technician job with Centennial Aircraft Interiors to start their own upholstery business, Rema Upholstery Services.
They started their new business in their home basement with a used sewing machine they bought from a yard sale for $500. In Feb. 2016, they moved out of the basement and into a shared shop with a construction company. The following year, they hired their first employee and moved into their own shop. Today, they have five employees and will soon move to a shop that is double the size of their current shop.
Rema Upholstery Services provides complete custom upholstery for auto, marine, commercial and residential upholstery. "We are one of the few bilingual upholstery shops in the Denver metro-area," says Yvonne, "Being able to communicate in both English and Spanish has given us the opportunity to reach the Spanish speaking market and to have a wider and diverse clientele."
Shifting from Sewing to Numbers
As their upholstery business grew, Yvonne started spending more time at the shop taking on roles of social media specialist, bookkeeper, and secretary. She bought textbooks to teach herself business accounting and learned how to read financial statements. To supplement her knowledge, Yvonne started taking classes in QuickBooks and bookkeeping with the Small Business Development Center. "At the time, I wasn't even thinking about becoming an accountant, but I started to fall in love with numbers," says Yvonne. "I was intrigued by how complex the world of accounting is and fascinated with how numbers can tell the financial health of a business."
As Yvonne interacted with customers, she started getting questions about who was doing their books. "One day, a client asked me who our accountant was and how it was so difficult to find bilingual CPA's. That moment, the lightbulb turned on – I'm becoming a CPA!" said Yvonne. "I plan to start my own business and help bilingual businesses with their financial needs, and in their own language."
In January 2021, Yvonne will enroll in the MS Accounting program. "As I think about it, I can say that sometimes we think we have our life planned out and that everything is working out perfectly, but God always has something bigger and better for all of us," says Yvonne, "I still have the idea of giving back to my community, but this time it'll be through numbers."
Consistency is Key
Yvonne believes that you can do whatever you put your mind to. Hard work always pays off, if you're willing to put the work in. "I might sound crazy waking up at 4:30 am, but the same amount of time is given to all of us," says Yvonne, "only you determine what you do with that time and how you use it effectively."
Yvonne and her husband have worked hard to make their upholstery business successful. They get up early and take on every responsibility to ensure their business is healthy so they can serve their community. "People sometimes don't see how hard we work each day to achieve our goals and dreams," says Yvonne.
Advice for Students
"My advice would be, create monthly and yearly goals that help you achieve your dream. When you write down your goals, you know where you are heading," says Yvonne, "In your career and life, you'll find out that you're stronger than you think. When you're being pushed to the limits, it's because you are capable of handling bigger and better things."