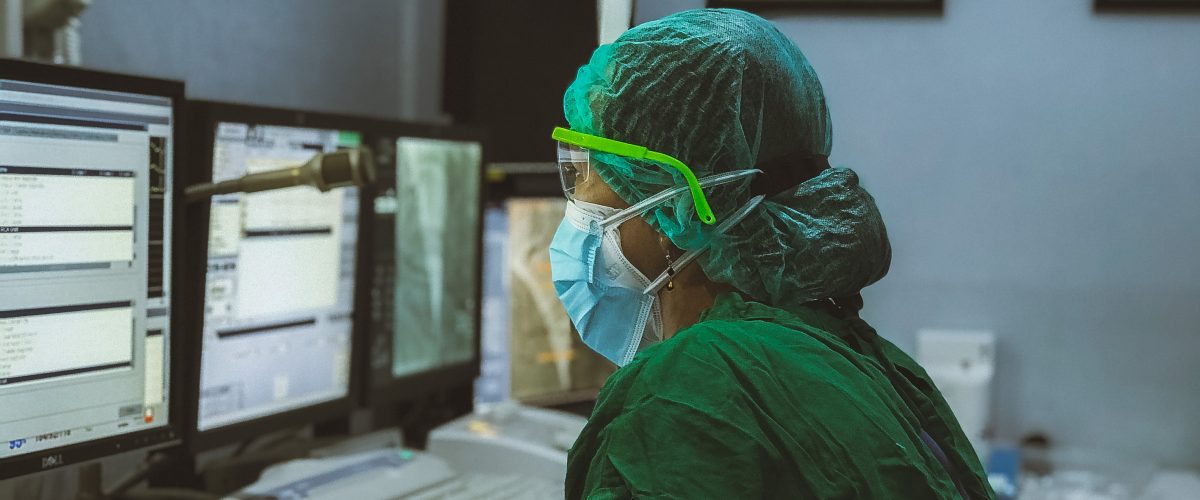 As COVID-19 hit the United States, it brought fear, confusion, and most concerningly, a complete lack of information. We watched as hospitals filled up, with little information on how the new virus worked or how to handle a pandemic. Not one to sit idly by, Dr. Jiban Khuntia, Associate Professor of Information Systems and Health Administration faculty member at the CU Denver Business School, saw this as a chance to make a difference.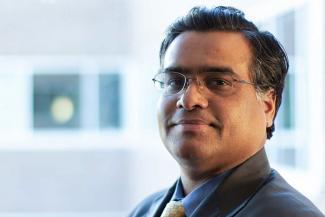 "You have this gloomy situation," he said. "Then you start hearing people are dying, my friend's father died, my friend died, all of that started sinking in. So, I thought the only way out was to start calling executives and talking to them about how they are responding."
He quickly formed the Health Administration Research Consortium (HARC), made up of faculty and doctoral students at the CU Denver Business School. They set forth the goals of monitoring health systems' responses during the pandemic, investigating supply chain issues and vaccine distribution challenges, and appraising digital and intelligent technology applications during the pandemic.
Only the Beginning
In May of 2020, Dr. Khuntia and Dr. Rulon Stacey, Program Director for Graduate Programs in Health Administration, started reaching out to health system executives. They called and emailed Chief Executives, CU Denver alumni, and other friends across the country to learn about the health systems' challenges.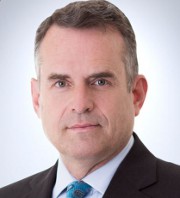 Khuntia and Stacey, along with student researchers and other faculty, studied early hospital responses to the pandemic in more than half a dozen states, from Montana to Michigan to Florida.
Necessity is the mother of invention, and they learned about innovative solutions hospitals created to cope with the strain of COVID-19: moving IV pumps outside patient rooms to minimize contact, using machine learning to predict surges, health systems making acquisitions to deal with PPE supply shortages, and various approaches to issues with supply chains.
Talking with people at various health systems gave Khuntia renewed optimism about the battle facing the country and the healthcare system.
"These research briefs were made with the philosophy that we need to support frontline healthcare workers," he said. "There are people over there fighting the war – we need to respect them; we need to be with them."
Dr. Khuntia also teamed up with researchers worldwide— in the United States, Kuwait, and South Korea—to study how and why citizen's follow local COVID restrictions. The research showed the importance of how citizens perceive their government's actions surrounding the pandemic.
The International Hospital Federation invited consortium members Dr. Wayne Cascio, Dr. Blair Gifford, and Dr. Jiban Khuntia to serve on the Beyond COVID-19 Task Force. One of the most illuminating parts of serving on the task force was gathering details about health systems' responses to the pandemic. The three were able to take those lessons forward to help other leaders in healthcare.
Khuntia said people outside hospitals started taking notice of their research when they were able to expand the impacts of the pandemic into the broader business community. For instance, Dr. Wayne Cascio's research about downsizing was featured in the New York Times.
"Companies that are doing relatively well tend to upsize, and companies that are performing poorly tend to downsize," said Cascio.
The more "pain" a company tolerates through pay/hour cuts, furloughs, and other reductions before taking drastic steps, the more likely it is to perform better two years later than a company that starts cutting right away or "proactively downsizing." This is why during this COVID-19 pandemic and other economic downturns; you see some companies attempting to do everything they can before laying people off.
Leveraging Technology for Health
The pandemic pushed forward technological innovations Dr. Khuntia had been suggesting for years. HARC revealed telehealth and virtual care models saw 40-50 visits per day before the pandemic. That grew to more than 10,000 visits per day during the pandemic.
"What I had seen in the last ten years sluggishly moving towards IT-based health care or digital health and intelligent health, COVID made it happen in the last six months and disrupted radically," said Khuntia.
Drs. Stefan Poikonen, Yu Du, Marlene Smith, and Tony Cox reflected on developments in intelligent health care in an HARC faculty perspective. They plan to incorporate the lessons learned to develop courses and programs in the Business School.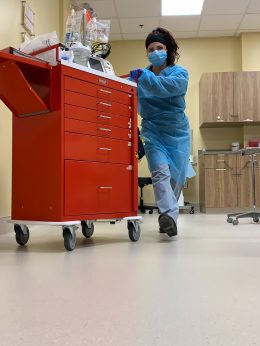 HARC members also saw a shift on the payer side: most private and government health insurers started covering and reimbursing telehealth visits and even waiving co-pays. The pandemic also increased the use of electronic delivery of pharmaceuticals. Mail-in prescriptions increased by 21% from the previous year. Drs. Khuntia and Stacey developed several recommendations for health systems to drive economic recovery after COVID-19 in an op-ed article.
Our Future Beyond the Pandemic
The work of the Health Administration Research Consortium has gathered speed and attention. The research team wants to prepare the world of healthcare for the next big change while incorporating the things they learned from COVID-19.
"The work has just started, and we have a long way to go to create a larger impact," said Dr. Khuntia.
Thought leaders at CU Denver continue to examine how health systems are responding and recovering and which changes will become part of that "new normal" beyond the pandemic.
As the pandemic rages on, our healthcare system is still adjusting to this reality. Drs Jeff Helton and Jingting Liu provide several insights and opinions on lessons learned about supply chains. Dr. Jeff Helton and Research Fellow Mitchell Berning explored how the supply chain for PPE is now being pivoted for a worldwide vaccine rollout. Such research exemplifies why the consortium was created: "Capture the best practices and innovative thinking and then inform the transformation that is coming in the new normal," said Khuntia.
"As much as we are focusing on radical, widespread issues, we also want to serve the local community. A recent JMIR accepted study coauthored by Dr. Khuntia and Stacey with Jake Jabs Center for Entrepreneurship director Professor Madhavan Parthasarathy (MP) explores the plight of small clinics, physician's offices, and pharmacies in the accelerated adoption of remote and virtual care during COVID-19.
HARC has incubated several other research projects, including studying operational flexibility, leadership diversity issues, and emerging virtual care models during COVID-19, to name a few.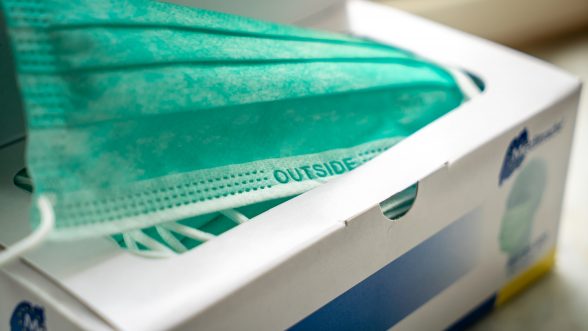 "Our goals are to share our research findings, insights, perspectives, and provide support to people who are doing the work," said Dr. Khuntia. "We are coming together as business school faculty to be part of a revolution."
The massive vision of HARC's cutting-edge research around health systems needs partners and sponsors. Visit the HARC website to get involved or write to Dr. Jiban Khuntia to sponsor a gift.