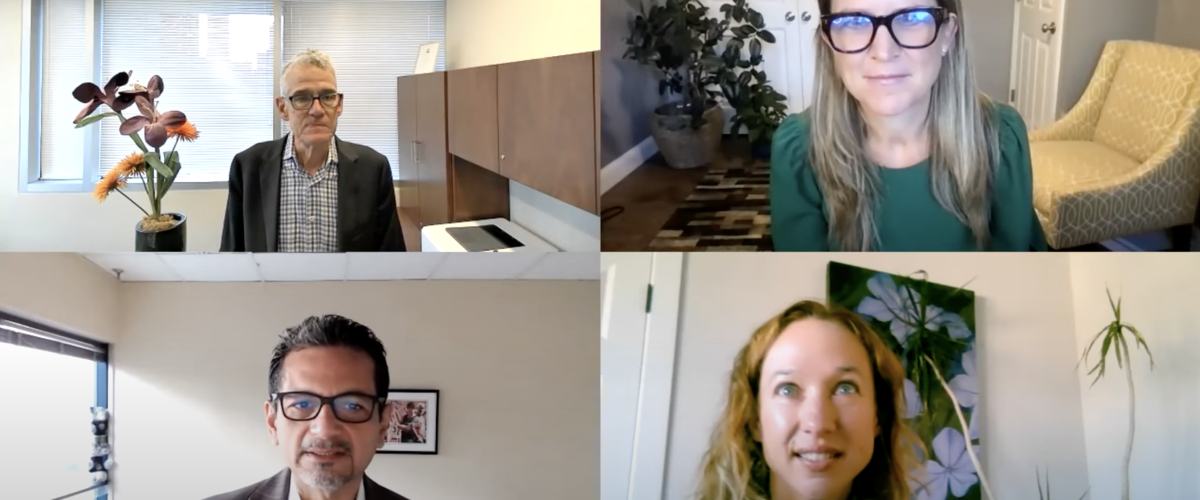 What You Should Know About the Gender Wage Gap
CU Denver Business School kicked off its virtual speaker series on Tuesday, Sept. 28 with Dr. Traci Sitzmann, Professor of Management and Kristi Lamar, Managing Director at Deloitte, who presented research on pressing issues in society, including the relationship between religion and the gender wage gap and ways to optimize firms' diversity and inclusion strategies.
Religion and the Gender Wage and Employment Gap
Dr. Traci Sitzmann kicked off the webinar by presenting her joint research with Elizabeth Campbell titled "The Hidden Cost of Prayer," which explores the gender wage gap and the effect religion has on gender equity in the workplace.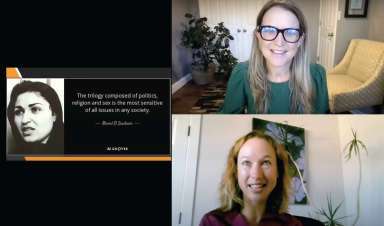 "So I am a pretty firm believer that some topics should be off limits in a zoom call with 200 strangers and at the top of my list would be religion, sex, money and politics," said Sitzmann.
"And yet, I'm coming to you today, hoping you're going to overcome the awkwardness of the topics we are about to discuss because we are going to discuss the intersection of all of these things."
The presentation highlighted these intersections and presented possible solutions as we work towards a safe and equitable workplace.
Employment Gaps and Gender
Kristi Lamar discussed her experience working as Managing Director at Deloitte and the ways in which employment gaps and inequities show up in the workplace.
"We know that there is no fundamental difference in job performance between men and women," said Lamar. "Yet women continue to be underemployed."
Lamar's presentation explored the employment gap of women in today's workforce and highlighted the lack of promotions and advancement opportunities as reasons why some women might be hesitant to join or remain in the workforce. She also presented information on women of color, who are disproportionally affected by workplace and pay discrimination – begging the question of how we can come together as a society to resolve these inequities.
As a possible solution, Kristi emphasized being an ally to women by supporting female input in conversation and reminded attendees that while the current state of the workplace can feel disheartening at times, we are making changes as a society and we can continue to close the gap through more conversations like these.
A recording of this webinar can be found here.