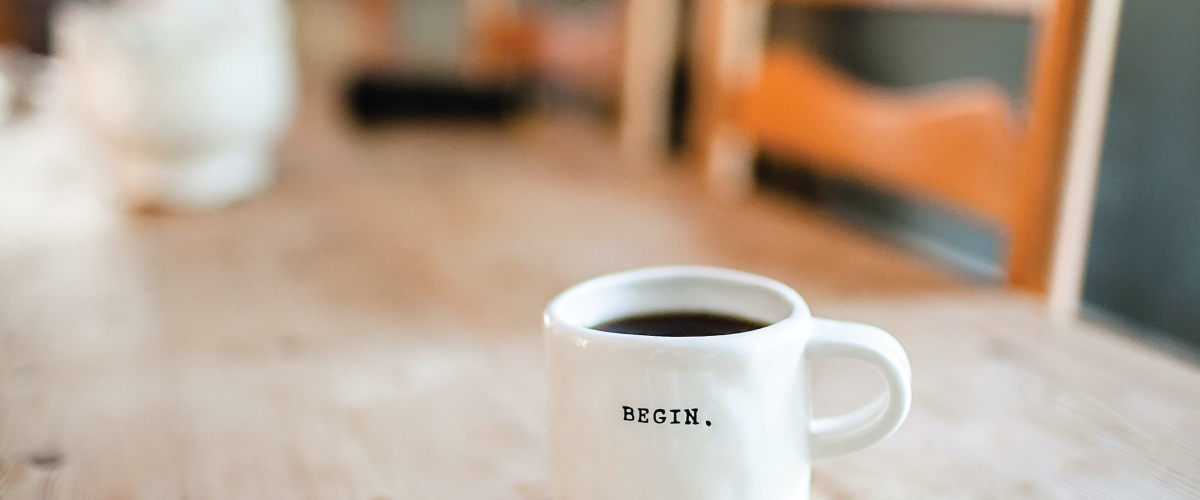 Higher education is often the first step to entering the workforce. Students devote countless hours of studying and learning to graduate with a degree and find a fulfilling job in the field of their choosing. For many students, the hope is that this job is not just practical, but a rewarding and fun experience as well.
What happens when students realize they don't enjoy their chosen career path as much as they thought they would?
Realizing that your hard-earned degree does not open doors to your dream workplace can be a difficult experience. Three brave CU Denver students share their stories about how they took a leap and decided to pursue Masters in Business Administration to change their employment trajectory.
Matthew Tierney
As an undergraduate, Matthew Tierney studied environmental studies and minored in philosophy with the hopes of pursuing a career in education after graduation. Now; however, Matthew is going back to school to explore careers in finance and education technology.
Matthew took education classes and worked as a teacher while earning his undergraduate degree. Through these experiences, Matthew learned what he enjoyed about the workforce and more importantly, what he did not.
"I decided to make a change because as an in-classroom teacher, I loved the impact that I had on my students," said Matthew. "Overtime, I began to feel like I was not fulfilling my full potential and I could have a greater impact on the state of education with a MBA."
Despite feeling motivated to make a change, Matthew found it difficult to apply for a MBA program. With a background in education, exploring a career in business was new and unfamiliar to him. Despite this, Matthew accepted the challenge and studied for the GMAT while working full time.
Matthew's experience has been personally and professionally rewarding.
"I plan to combine my background experience in education with my knowledge from my MBA into one career," said Matthew. "I hope to impact the education system through business or finance."
While Matthew is still adjusting to the accelerated pace of the one year MBA program, he encourages others to not be afraid to make changes in their career and education. "There is no reason to stay in a career if it is not making you happy," said Matthew.
Danika Gutierrez
Danika Gutierrez is another bold CU Denver career changer. In her undergrad Danika studied creative writing. "The MBA is a major change from my undergrad," said Danika. "This program challenges me in terms of the curriculum and my mindset."
Danika initially studied play writing but switched to business entrepreneurship after realizing she possessed business skills while working in a retail management position. "It only took me about three months of working in management before I was completely intrigued by business operations," said Danika, who is now an entrepreneurship major.
Danika is excited to learn about a wide variety of subjects in her business classes this semester."One of the classes I am taking right now is business law," said Danika. "I am enjoying learning about different legal situations my professor presents us. It is one of the most interesting classes I have taken so far."
As well as business law, Danika has always considered marketing as a future career path. Now with her MBA, she can fully explore marketing and says she is staying open and learning as much as she can in her classes.
Despite doubts about whether she would be successful in the program, Danika has gained confidence and proved to herself she was ready to make this change. "If you are ready to take the next step and change career paths, I say go for it," said Danika. "It is not easy to switch paths. This was a tough decision, but a rewarding one."
Joshua Macsleyne
Joshua Macsleyne graduated with a degree in communications and worked in his field for 15 years before deciding it was time to make a change and pursue a second undergraduate degree in international business. He is now earning his MBA to further develop his business skills.
Joshua decided to explore his options after realizing he was burnt out in his current job as a project manager in construction. After researching open positions, Joshua realized that most careers would require going back to school for a business degree.
"I went for an undergrad in business to gain a better understanding of business before I earned my MBA," said Joshua. "Then I made the choice that if I was going back to school and earning an education, I was going all the way and earning an MBA."
Today, Joshua is exploring a future in consulting but is open to changing careers again. "Once you have done one career change, another one isn't so daunting," said Joshua.
It is Never Too Late to Make a Change
Matthew, Danika and Joshua's experiences show that it is never too late to make a change in your career. Pursuing happiness in your career is a rewarding experience no matter what path you choose.
"If you don't like your career, you absolutely should change it," said Joshua. "I think anyone would feel better about themselves after making a change. At least then you made a step towards what you want in life."
Reach out at this link for more information on the One Year MBA >
---