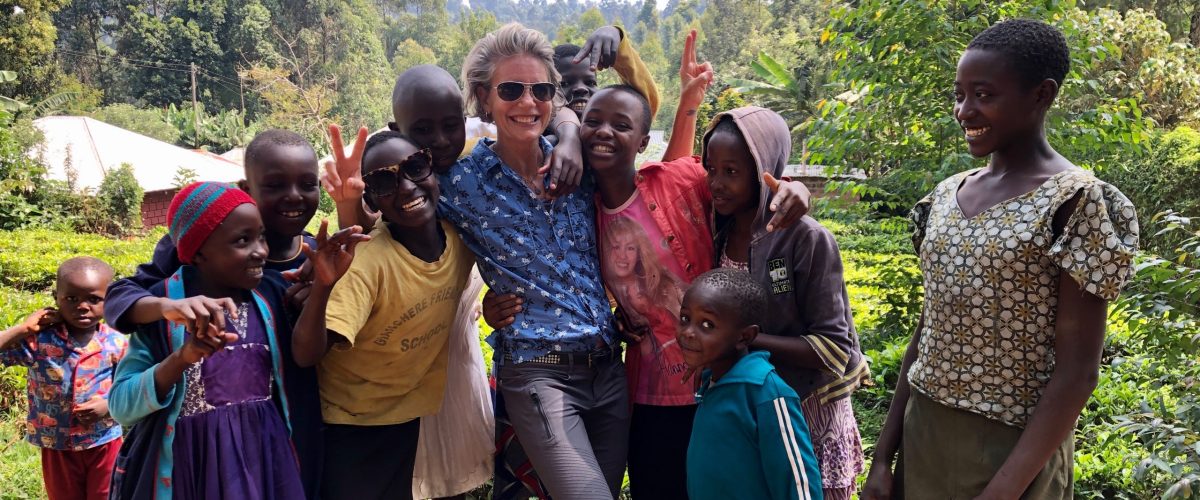 Finding Her Own Path at CU Denver
CU Denver students are known for their diversity and eagerness to learn. Mimi Stockton is the perfect example of the resilient and ambitious Lynx community.
Tuning in remotely from Michigan, Mimi is continuing her pursuit for a career that challenges her, allows her to grow, and gives back to the community.
As an avid triathlon athlete, mountain biker, and mother of three young adults, Mimi is no stranger to adversity. Mimi's experiences have led her to an interest in several areas including sustainability.
With a passion for the planet and a desire to help, Mimi enrolled in the Professional MBA Managing for Sustainability program at CU Denver where she continues to explore a variety of career paths and opportunities.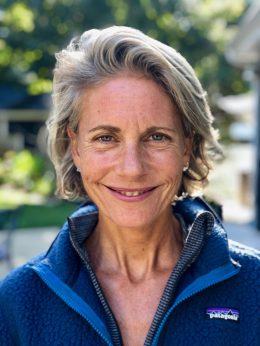 The Journey to CU
Mimi started her scholastic career double majoring in economics and Spanish at Northwestern University. After a few years of consulting for a management and tech company, she started her first graduate program in international policy at the University of Texas.
A year into the program, she decided to take a break from school and went back into the consulting world. This choice allowed her to meet her ex-husband, a medical student, and ultimately resulted in her moving back north to Chicago, where he had placed for residency.
Mimi finished her master's degree in policy at the University of Chicago, but as she ended her collegiate career she began a new full-time job, being a mother. With a newborn and a husband working 100-hour weeks, Mimi emerged into her newfound motherhood and today is a proud mom of three young adults.
Once her husband began his medical practice in Saint Joseph Michigan and her kids were older, Mimi began looking for something she could invest her time in and found a passion for competing as a triathlete and mountain biker.
During her ten-plus years as a triathlete, Mimi not only decorated herself with multiple international and domestic titles, she also became a trainer, business owner, and trail builder.
However, no matter how physically strong she grew she continued to miss academia and retired from hardcore racing in 2019.
With her kids leaving the nest to start their own college careers, Mimi decided it was time for her to go back to school and follow her passion to protect the environment in the best way she knew how – through business.
Thus, with this in mind, she enrolled in CU Denver Business School's online Professional MBA program with an interest in specializing in management for sustainability.
While she ultimately chose CU Denver because of the flexibility of online courses and affordability, she has discovered that the school has more opportunities than she could have imagined.
Beginning her sustainable management courses with Professor John Byrd's 'Business for a Better World', Mimi began networking with anyone doing work in Africa and was introduced to Professor Blair Gifford.  
Becoming Invested in CU Denver
Gifford is a CU Denver business professor who focuses on international health and sustainable development. His interest in the two allowed him to create his own non-governmental organization,
Global Health Connections. Through GHC, Gifford and his team are able to aid in providing health services for those in rural nations. They also take this a step further by working with natives to teach them how to create and sustain capital-building activities.
When Mimi reached out to Gifford, GHC was in the transitional stage of moving its efforts from Haiti to Kenya and the organization was looking to hire someone to manage the Denver and Kenyan teams. This opportunity was exactly what Mimi was looking for.
As the Manager of GHC, Mimi has worked hard to build on Gifford's vision and was also given the opportunity to fly to Kisii, Kenya in July to see the impact of her work.
Mimi describes the experience as one of the most meaningful things she has ever done and she is extremely grateful for the experience to have a direct hand in changing the lives of others.
"I think it's the perfect time to be doing what we're doing," said Mimi. "The experience was amazing and the industry in sustainable aid is booming."
What the Future Holds for Mimi
With the fall semester wrapping up and spring on the horizon, Mimi is excited to experience all that the future has to offer.
Although she is not exactly sure where her endeavors will lead her, she is confident in herself and the connections she has made so far at the business school.
As an atypical graduate student, Mimi has some advice for students that may be anxious about the future and the opportunities they are presented with.
"Just really be open to any and all opportunities," said Mimi. "Any opportunity that seems interesting is something worth trying." "It's who you know and the connections you make along the way that will make the difference in your life."
If you told Mimi 20 years ago all the things she would be doing today, she would have been stunned.
Her story is an example of what can happen if you are open to taking chances and leaning into opportunities to make a difference in the world around you.
If you would like to learn more about the professional MBA Managing for Sustainability program or Blair Gifford's NGO, Global Health Connection please follow the links below:
https://business.ucdenver.edu/mba/professional-mba
https://globalhealthconnections.org/