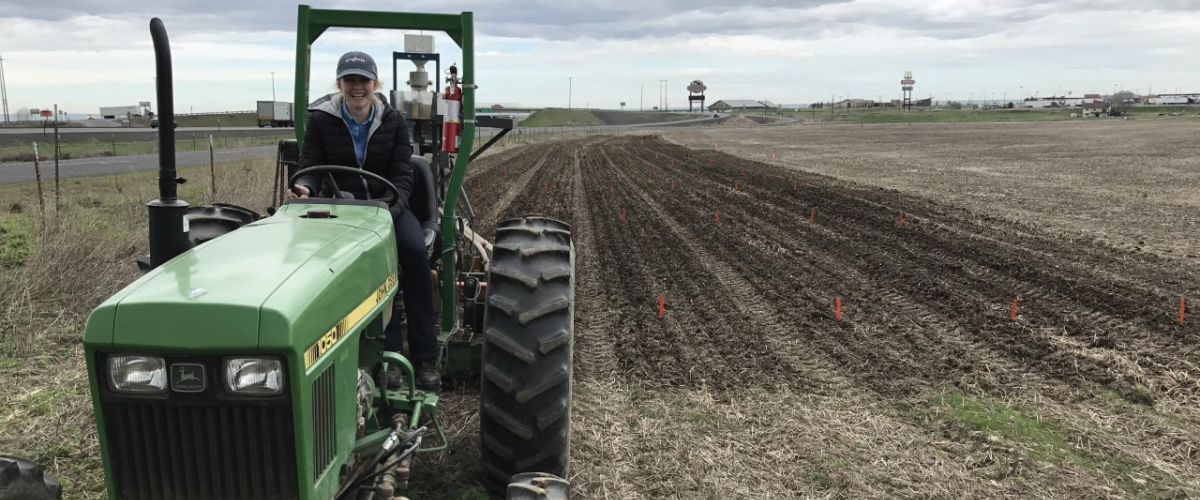 CU Denver Business School Masters student Erin Werdenberg is combining her agricultural experience with her interest in Marketing to create a unique career.
Erin is an AgriEdge Specialist at Syngenta, a global provider of agricultural science and technology. As an AgriEdge Specialist, Erin's role focuses on fieldwork and working directly with farmers.
Erin is also a proud CU Online ambassador, representing CU Denver and the online Masters of Science Program. As a brand ambassador, Erin assists in content creation for CU Online social media channels, showcasing the online student experience.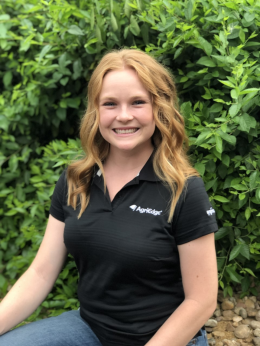 With an undergraduate degree in Plant Science and Sustainability, and a business minor from the University of Florida, Erin accepted a job offer from Syngenta right out of college as a Developmental Sales Representative. After working in that position for a year, Erin transitioned into an AgriEdge Specialist role, which focuses on direct sales and food production.
Erin describes her work with Syngenta to be enriching,
"I have a strong understanding of our customers and a deep appreciation for farmers," said Erin
Though the fieldwork and customer-facing ArgiEdge Specialist position excited Erin, she discovered she wanted to focus more on the Marketing side of the business.
"I want to become more of a decision-maker on what campaigns are rolled out and our overall marketing strategy," said Erin.
After applying for a marketing position within Syngenta, she was rejected for a lack of experience. Despite this setback, Erin determined the steps she had to take to achieve her new goal of becoming a marketing professional and began applying to online Master in Marketing programs across the state and was accepted to CU Denver.
The online format that the Master in Marketing program offers is unique because it provides students the opportunity to continue to work while still pursuing a degree.

Erin decided to visit the CU Denver Campus before beginning her semester to see what student life was like and meet with her advisor to select a specialization. After meeting with her advisor and sharing her story of working with farmers, she chose to add a specialization in sustainability.

Erin acknowledges that marketing and agriculture don't have any obvious relationship, but she hopes to revolutionize the industry by blending the two.
"Having fieldwork and sales experience within the agricultural farming industry can give you a leg up in marketing" said Erin.

The unique insight Erin received from developing personal relationships with Syngenta farmers directly informs her passion to launch marketing initiatives that can benefit agriculture workers.
Erin values her ability to relate to employees at every level at Syngenta since she has climbed her way up through many different positions. Erin is now focused on finishing up her Master's in Marketing and is eager to get into the Marketing department at Syngenta.
If you'd like to learn more about the many different Master's programs available at CU Denver, visit https://www.ucdenver.edu/academics/degrees-programs/graduate-degrees.