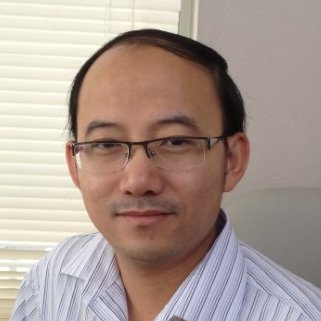 Starting his extensive collegian education studying computer science at the University of Economics in Vietnam, not many could have predicted that in just a few years Toan Ong would be on the front lines of researching Covid-19 and the effectiveness of the newly formed vaccine. So, how did a computer science student get wrapped up in the medical field? Data is what brought him to the medical field and what keeps him working to push society's ability to record, track and learn from the millions of data points we produce daily.

Getting to CU Denver Anshutz

Prior to studying at CU Denver Anshutz, Toan received his undergraduate degree in Computer Science from the University of Economics in Vietnam. Post-graduation he quickly took up a position as a teacher for the facility, which was short-staffed at the time. It was during his 2 years as a teacher that Toan was introduced to CU Denver Business School by a colleague in CU's doctoral program. Toan was inspired to get his master's degree in Information Systems by said colleague and took a leap to exclusively apply to CU Denver Master's in Information Systems. Once accepted, Toan moved to Colorado with the intention of not only getting a masters but pushing full throttle towards earning his doctorate degree.

Within his first weeks on campus Toan was introduced to Dr. Michael Mannino, a professor who would play a large part in Toan's recommendation to be included as a data analyst for a study in long-term care at CU Anschutz which was funded by the Agency for Healthcare Research and Quality. This project would be the first time Toan applied his skills to medical data research and would open the door for him to apply his knowledge to programs at place on the medical campus.

When nearing the end of his master's program Toan saw an opportunity to leverage his previous work and school experience to fast track his doctoral program in Information Science. The ability to jump right into his PhD studies and stay involved at CU allowed Toan to continue aiding in research for Anshutz. Much of which has gone on to be published in different medical journals throughout the country. From then on, he has maintained ties with the medical campus and is currently a teacher at Anschutz School of Nursing.

You may wonder what someone with a background in computer science and data could teach medical students, but the integration of technology and data into the medical field has quickly been adopted and propelled to many aspects of medical research. Today, Toan teaches registered nurses Database Management Systems to leverage the language of data for medical facilities, research, and clinical investigators.

Data vs. Covid

In 2020 when the world went into lockdown, Toan and his colleagues at CU Anshutz became the front-line researchers in collecting, analyzing, and creating valuable conclusions about the virus and the medical field's ability to fight it. Recently his major focus has been on the effectiveness of the Covid vaccines. As the Principal Site Investigator of Colorado Toan holds the responsibility of collecting previously unknown data points on demographics and underlining conditions from regional hospitals and ensures that all the data coming from the state meets the formatting standards of the CDC. This is important as the state's data and trends will be integrated into reports for the entire country in order to establish if trends are universal in the U.S. Luckily for the community prior to Covid Toan had done similar data collection and research into the effectiveness of the yearly flu and was able to quickly pivot to make conclusions from the information coming in at a time of huge uncertainty. As society continues to fight the virus Toan will continue to dive deeper into how the virus mutates and the effectiveness of our vaccines in the non-general population. For instance, he is currently collecting linage and studying the variations of genome components in the different Covid variants while also looking at the effectiveness and viability of different brands of vaccines for the pediatric population. Once this knowledge is better developed, he will move to the long-term effects of Covid and what defense mechanisms will need to be in place to continue our fight against the pandemic (such as repeated boosters).

Post-Pandemic Research

Though the medical field will continue to focus on Covid for years to come Toan spoke about his aspirations of further integrating data into the medical field. His hope for the future is to be an instrumental part in developing a universal patient identifier similar to the programs used in the UK and Canada. This database is a huge project as medical facilities cannot currently share data with one another without permission and a very lengthy process of paperwork. This is because our country places a high value on the privacy of our medical information and researchers are aware that any database solutions that allows facilities to share information will need to be private, secure, and well established before there is a place for it in U.S. health system.

What is the value of a country-wide database? More complete information! Currently, when a patient is seen at a hospital or medical office, they must reiterate their medical history and any family medical history that may be perinate (which is difficult as many patients don't always know what is important and is not important for a diagnosis). With a universal database, patients could easily approve of the facilities' ability to access previously recorded medical information and thus get a more complete look into the aspects of the patient's health and cutting out redundancy. The database would also allow researchers to access non-identifying information about different viruses, conditions, and medicines. In the end, the data that could be available will allow for researchers and institutions to lower the amount of critically dangerous assumptions they may have to make with less or incomplete data. It will also make information more readily available for doctors and researchers to state trends and transform the data into viable solutions.