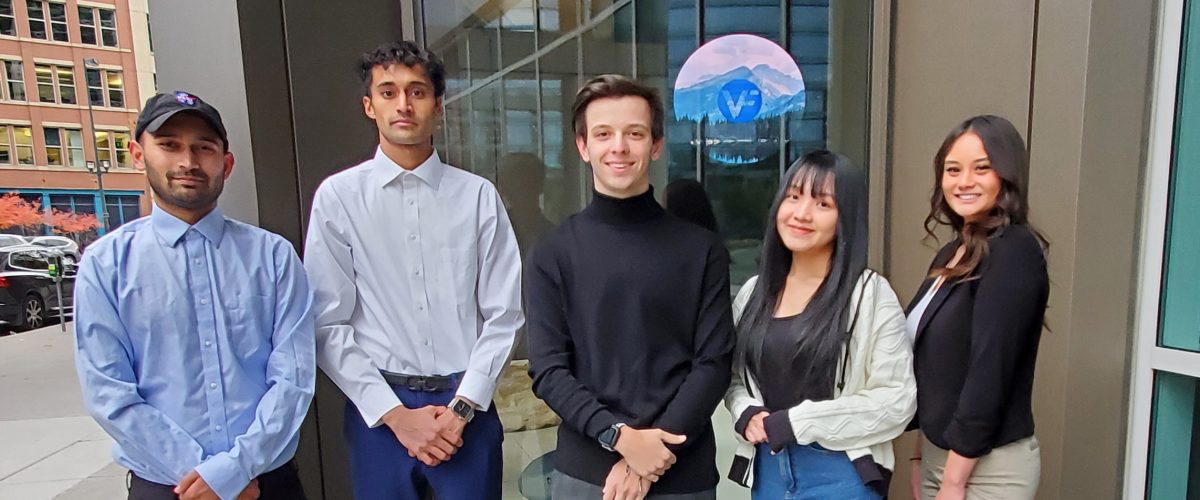 On October 18 and 20, 2022, undergraduate students from the University of Colorado Denver Business School took part in the VF Ethics Case Competition sponsored by VF Corporation. The case competition took place at VF's headquarters in Denver, CO. Eight student teams with four or five students from Ira Selkowitz's Business Law and Ethics class at CU Denver competed in this competition. Each group was judged by a panel of employees of VF Corporation.
The competition required teams to apply the ethical principles from Selkowitz's Business Law and Ethics class to develop thought-provoking solutions. Case competitions allow students to use what they learn in class in a real-world setting to challenge their ethical reasoning and improve their decision-making skills.
This case competition, written by three CU Denver Business School faculty members, required students to play the role of business ethics consultants for a company providing vaccines during the pandemic. Teams were tasked with assessing this fictional company which faced multiple ethical dilemmas. Teams then provided a panel of VF professionals with their recommendations.
The panels of VF professionals scored the students based on a rubric of concepts the students learned throughout the semester, including the five key principles in VF's Code of Business Conduct: leading with integrity, treating others with dignity and respect, competing fairly and honestly, following the law everywhere VF does business, and striving to make our communities better. CU Denver Business School's Dean, Scott Dawson, stated, "These opportunities make the difference between a good and truly formative educational experience." CU Denver's Business Law and Ethics faculty and students are grateful for the VF team and this great opportunity with the hope to continue these experiences in the future.