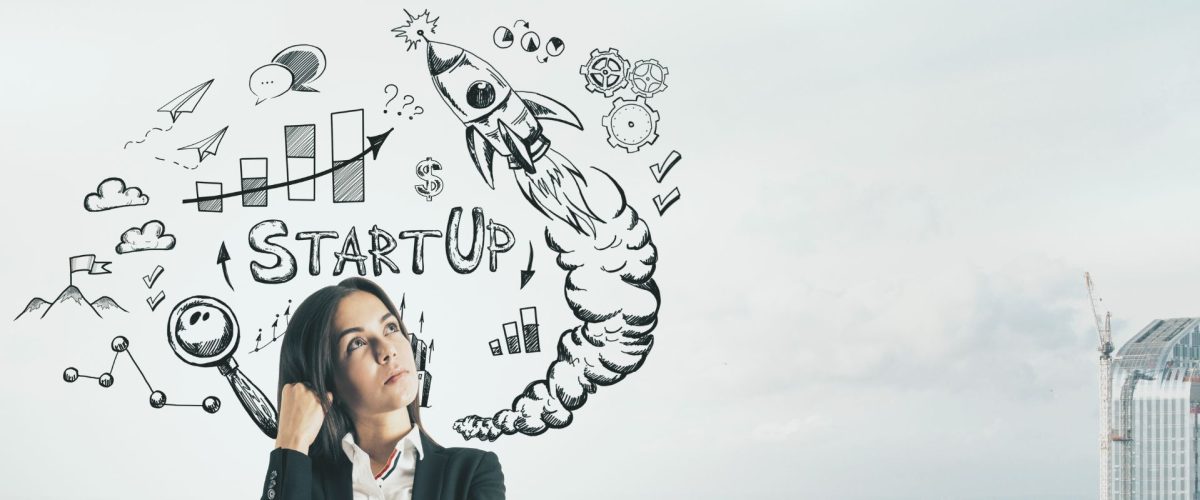 Think of several successful entrepreneurs you admire. Chances are that most of those brilliant figures did not complete a college degree, at least not in entrepreneurship. It is often said, rightfully, that entrepreneurship is one of those things that is best learned in practice. Albert Einstein even stated that "in theory, theory and practice are the same. In practice, they are not." Then, why get a degree in entrepreneurship? Because entrepreneurship is the vehicle to take you where you want to go, regardless of the industry!
Whether you aspire to become an entrepreneur or not, the increased competitiveness of the workforce and the more complex demands of the world call for stronger skills. Most industries today require you to embody a forward-thinking mindset, nurture creativity, and have what it takes to launch innovative projects. While many people argue that such skills are innate, it may still take you many trials and, sometimes, costly errors before you master them and thrive in your projects. But what if you could learn and hone those critical skills to get ahead in your career? Cue CU Denver Business School's entrepreneurship degree!
Set to launch in Fall 2023, the Master's in Entrepreneurship online and hybrid will give you the hands-on experience and creative skillset you need to start your own business, work in startups, or bring the entrepreneurial mindset to any organization with minimal resources.
Immersing Yourself in the Denver Entrepreneurial Ecosystem
Successful entrepreneurship requires more than passion and drive. As the only Master's in Entrepreneurship offered in Colorado, the CU Denver Business School's entrepreneurship program is designed for people who want to drive growth, create change, and chase their passions in business. Whether you are a recent graduate, a mid-career professional, or someone looking to make a career change, the program will give you access to mentorship opportunities, internships, jobs, and interactive events with the Denver entrepreneurial community.
From your start date, a successful entrepreneur will be assigned to mentor you, give you the industry's best practices, and help you strengthen your character. It will also give you access to networking, an in-house incubator, and venture funds so that you may receive the financial and other critical resources you need to test your ideas, launch new businesses, or propel your existing business. You will have the advantage of developing, launching, and scaling successful ventures while making mistakes and without having to worry about any consequences. And you know what's even better? The program boasts flexibility and cost-effectiveness!
Program Benefits
While most academic programs require students to take core classes, the master's in entrepreneurship will enable you to focus solely on the coursework relevant to your career and field. As you begin the curriculum, you can choose any 10 graduate-level entrepreneurship courses and complete them at your own pace, online or in person. Through leadership, marketing, law, finance, analysis, and operations courses, you will be tasked with going beyond the classroom to build and test your ideas in real-world settings. Moreover, the degree's flexibility will allow you to earn a certificate after every 3 courses completed so that you can leverage the newfound knowledge in your career, continuing the program within five years or discontinuing.
All students are welcome to join the program regardless of their career orientation and choice of major. If you are still completing your undergraduate degree and have at least 2 general electives available, you can pursue the master's program and complete it in just one year thanks to the 4+1 and dual degree programs.
Furthermore, to help further lower the barriers to success, the cost of the entrepreneurship program is accessible to all students regardless of their residence status. Indeed, all students pay the same in-state tuition rate for all ENTP courses and entrepreneurship-exclusive scholarships are also available to in-state students.
Unleash Your Inner Entrepreneur
Entrepreneurship is not just about starting a business. It's about taking charge of your career, adapting to change, and creating opportunities where others see challenges. With the world becoming more uncertain and fast-paced, entrepreneurs will lead the way in shaping the future, especially within companies. By pursuing this new master's degree in entrepreneurship, you will gain the skills and knowledge needed to think like an entrepreneur and thrive in any industry and organization.
To learn more about the Master's in Entrepreneurship degree, check out the program page here or schedule an appointment with our dedicated recruiter here.