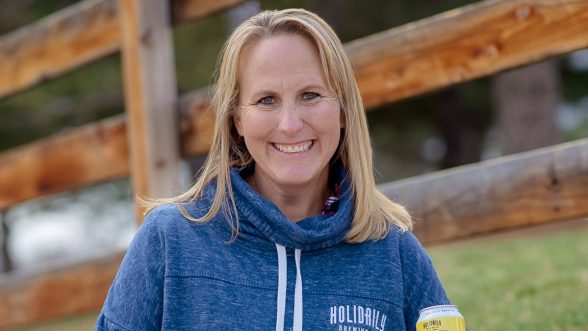 Coloradans love cracking open a craft beer while camping, skiing, or just hanging out. With over 400 craft breweries across the state, it's safe to say that beer is a significant part of Colorado's culture. As a Colorado native, Karen Hertz, MBA '05, grew up immersed in beer culture. The Business School alumna identifies herself as a craft beer lover and spent several years working for Coors, one of the biggest beer brands in America.
After running into career roadblocks, such as companies looking for graduate degrees or equivocal experience, Hertz decided that her next step would be earning her MBA. Due to its urban location and the flexibility afforded to full-time employees, she chose the CU Denver Business School. "Nobody can ever take [education] away from you," said Hertz. While at CU Denver, Hertz found her niche in the entrepreneurship MBA specialization. She lauded the school environment for its diversity and inclusion with an affinity for friends and professors alike.
In her early 30s, Hertz survived both melanoma and thyroid cancer, and her treatment plan included adopting a gluten-free diet. "When you go gluten-free…you can feel very isolated," said Hertz. Going gluten-free leads to a restriction on where and what you can eat. Hertz said she felt the impact when some friends and family were more reluctant to invite her out with the dietary restriction. Unfortunately for Hertz, her new gluten-free diet also meant that she could no longer enjoy beer. Beer plays a role in many social gatherings, and it can feel exclusive when gluten-free folks are unable to partake.
"I tried the gluten-free beers that were out there and just didn't like the quality," said Hertz. After disappointment with the available gluten-free beer options, Hertz took to making her own. This idea spawned the creation of Holidaily, a dedicated gluten-free brewery. Holidaily's "dedicated" status means that it brews only gluten-free beer, ensuring its safety against contamination. Hertz credits the friends she made at the Business School and the confidence that her entrepreneurship MBA gave her as what helped her take the leap and make her dreams a reality.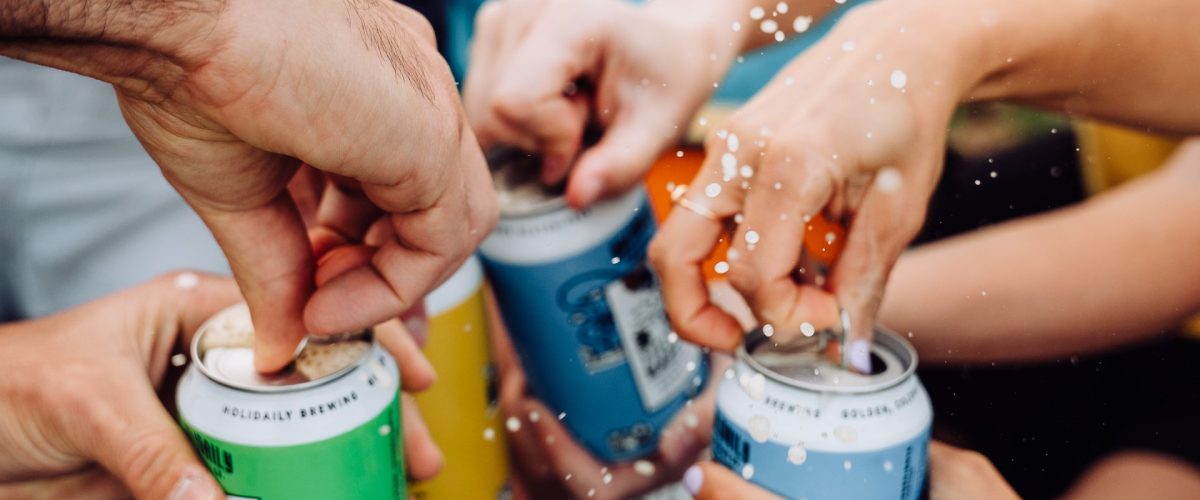 Hertz's favorite part of running Holidaily is seeing her customers' reactions. After trying Holidaily's beers, many customers are reduced to tears of joy, an occurrence which is so common that Hertz coined a term for it, "criers". "Most people don't want to make their customers cry, but in this case, they're happy tears," says Hertz. The customer's gratitude stems from Hertz reintroducing beer into many people's lives. "It's so much bigger than beer," remarked Hertz, "We're giving people a part of their social lives back."
"It's so much bigger than beer"

– Karen Hertz
Hertz opened Holidaily hoping people would be on the hunt for a tasty gluten-free beer. It's safe to say that she found her clientele. Holidaily now distributes to seven states and is the largest gluten-free brewery in America. Hertz's future goal for Holidaily is to become the "leader and obvious choice in gluten-free beer in the United States".
If you would like to help Holidaily reach its goal of hopping up the craft brew ladder, you can visit its two taprooms, located in the Denver Tech Center and Golden, or purchase their beers from a variety of retailers.