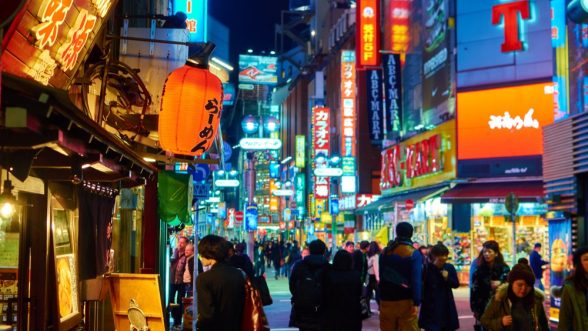 Japan's Ministry of Foreign Affairs awarded the University of Colorado Denver's Institute for International Business a study grant for Business School students to visit Japan through the Kakehashi Project. Accepted participants will leave for the weeklong trip to Japan at the end of November.
The purpose of this program is to promote an understanding of Japan's economy, business, history, culture, and U.S.-Japan diplomatic relations. The project also strengthens ties between the countries and enables future leaders in Japan and the United States to form networks. The all-expenses paid award will fund up to twenty graduate and undergraduate students. The trip will include visits to companies, government agencies, cultural sites throughout Japan, and several home stays.
"The U.S.-Japan partnership is one of the most important businesses and diplomatic relationships in the world. We are grateful to the Japanese government for supporting our students to travel to Japan," said Dr. Manuel G. Serapio, Faculty Director of CU Denver's Institute for International Business and Business School Associate Professor of International Business.
The Kakehashi Project is commissioned by The Maureen and Mike Mansfield Foundation and applications, travel, and accommodation arrangements are handled by the Japanese International Cooperation Center (JICE). Japan's Ministry of Foreign Affairs is responsible for heightening interest of Japan globally through programs like the Kakehashi Project.
The Business School at the University of Colorado Denver, located in the heart of downtown, is a hub of innovation, collaboration and discovery. With full AACSB accreditation it is the largest accredited graduate school of business in the Rocky Mountain region and places it in the top 5 percent of business programs worldwide. The Business School offers outstanding education to more than 3,000 undergraduate and graduate students each year who come from around the world to study in one of its twelve academic disciplines.
Photo courtesy of Moyan Brenn.