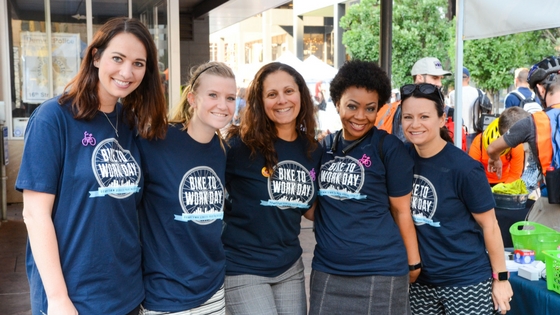 From Student to Intern
I am a recent graduate from the University of Colorado Denver 11-Month MBA program currently working at the Downtown Denver Partnership (DDP). Although I was not an entrepreneurship student, I was able to connect to the Jake Jabs Center for Entrepreneurship through the Center's Director, Dr. Madhavan "MP" Parthasarathy. MP taught the 11-Month MBA Program's marketing course and played an active role in integrating the 11-Month MBA cohort into the Entrepreneurship Center. For example, we were encouraged to attend THE CLIMB | Pitch Night Competition finals in 2016, and attended again in April 2017 to support one of our 11-Month MBA classmates who participated. MP also invited several entrepreneurs to speak to our cohort and took us on a tour of American Furniture Warehouse, led by Jake Jabs himself.
Upon completing my internship, the DDP offered me a position as the Program Liaison for Denver Startup Week's Ambassadors Program. Denver Startup Week (DSW) is the nation's largest, FREE, entrepreneurial event, and the Ambassadors Program is an initiative of DSW that brings 50 tech and startup leaders from across the United States to Denver for three days of DSW. During their stay, the Ambassadors will meet local leaders, tour six local startup companies, attend DSW programming, and network with local entrepreneurs. The Ambassadors Program seeks to connect Denver's entrepreneurial community with other entrepreneurial ecosystems across the United States.