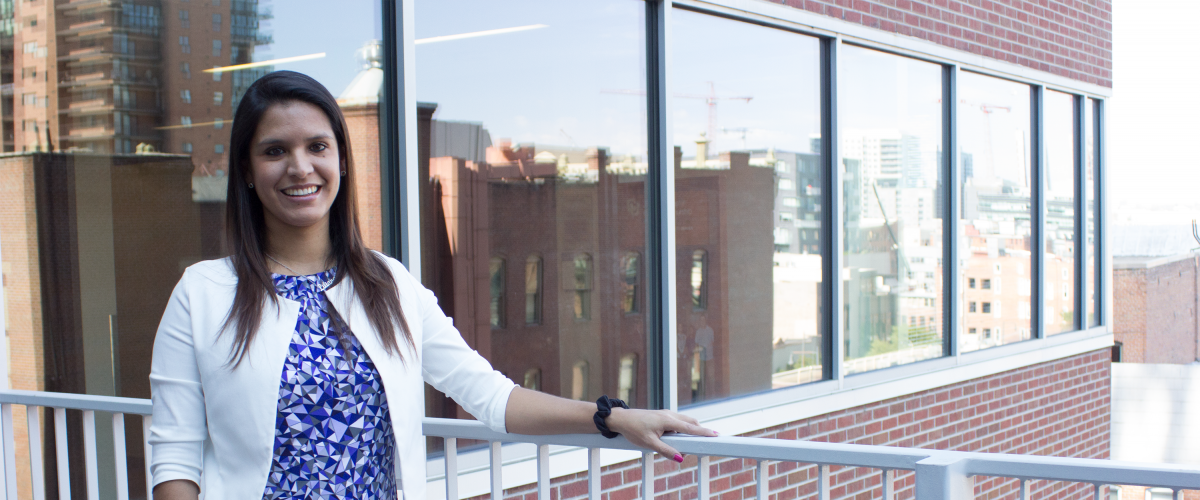 Being an entrepreneur is hard work. Long days. Little sleep. Facing failure over and over again in the hope of achieving that major breakthrough. Tack on being a native-Spanish speaker and a full-time student, and you're also dealing with a cultural learning curve and limited free time.
Meet Liliana Ferrua.
New Kid on the Block
Ferrua, a Peruvian international student, came to CU Denver to pursue a master's degree in International Business with a specialization in marketing and management after a seven-year career in the textile industry.
"I quickly realized after my first month in Denver, that I not only had to adapt to a new culture, but I also had to learn a different educational system [grading, lectures and assignments]," she said. "I had to prove to myself and professors that I could accomplish new challenges."
After getting encouragement from Manuel Serapio, associate professor of International Business, Ferrua did just that. She entered her business concept, Kiddin', into the Jake Jabs Center for Entrepreneurship's fall 2016 Business Plan Competition, THE CLIMB.
"I created a business plan for Kiddin' as a part of a class project," Ferrua said. "I consider myself an ethical and socially-conscientious person and wanted to create a business with a dedication to social responsibility."