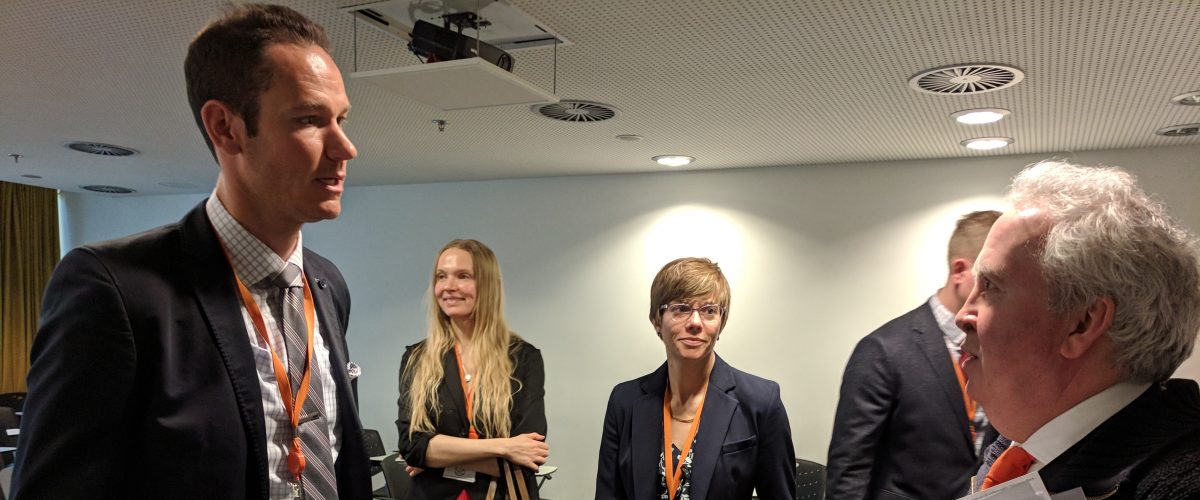 Students in the CU Denver Accelerated MBA program certainly made the most use of their time in Europe this March by visiting 10 cities across three different countries.
By meeting with various executives across a wide spectrum of industries including investment banking, newspapers, and manufacturing facilities, students gained real-world international knowledge and connections.
Meeting with various industry leaders
From learning more about pressing issues like the highly-politicized Brexit, students applied their newfound international business knowledge to cross-culturally collaborate in multiple EU organizations.
They also gained valuable real-world knowledge in the classroom with CU Denver's partner university, EM Strasbourg, located in northern France.
Starting their journey in the financial hub of Germany, Frankfurt, the cohort heard from executives at the European Central Bank, Deutsche Bank, and the John Deere Mannheim manufacturing facilities.
The cohort also gained first-hand knowledge on the EU's role in steadying inflation and post-recessionary progress as a young, multinational governing body, and learned the intricacies of mergers and acquisitions in a highly-politicized investment bank. Students were in awe watching John Deere Mannheim's highly efficient dance of humans and machines build farm equipment.
Learning the culture and the business
By visiting the European Court of Justice and the American Chamber of Commerce in Luxembourg, the students witnessed the juxtaposing experiences of American and European business cultures with its speakers, organizational hierarchy, architecture, and business cultural norms.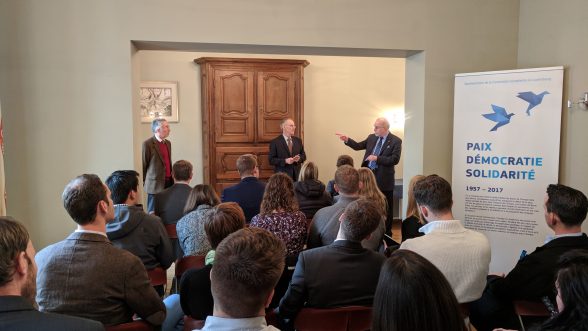 Through a small visit to the village of Schengen, students learned about the history of the Schengen Agreement, which created the freedom of goods, services, and people across borders throughout most of Europe. These sessions allowed students an opportunity to reflect and present what international themes and trends they have seen in European business and organizations compared to its American counterparts.
Students were able to get a glimpse of what living in Europe would be like for a week by living in Strasbourg, France. The students' time was spent touring DNA, a French newspaper printing facility, Printemps department store, Kuhn farm machinery, Mercedes Benz's fully-automated sedan production facilities, WeberHaus wood home manufacturing factory, and the Council of Europe.
Entering the global corporate world more prepared
It was a busy, highly-diverse week of jumping in and out of France and Germany to visit these sites; however, students gained an in-depth experience of German and French business and corporate culture.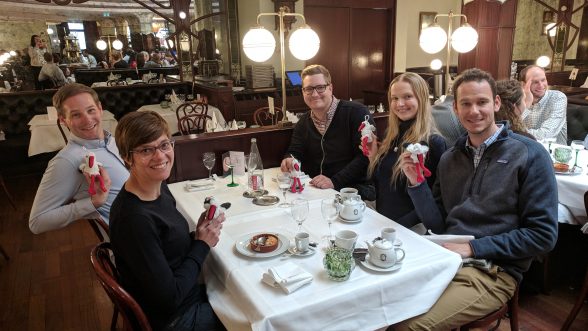 The MBA cohort had a great experience discovering European business, culture, sights, and navigating foreign lands as a team. Students developed their international business lens while concurrently enhancing their collaboration and friendship as a cohort.
Post-graduation, the cohort will leave more prepared to enter the global corporate world because of this international course through CU Denver.