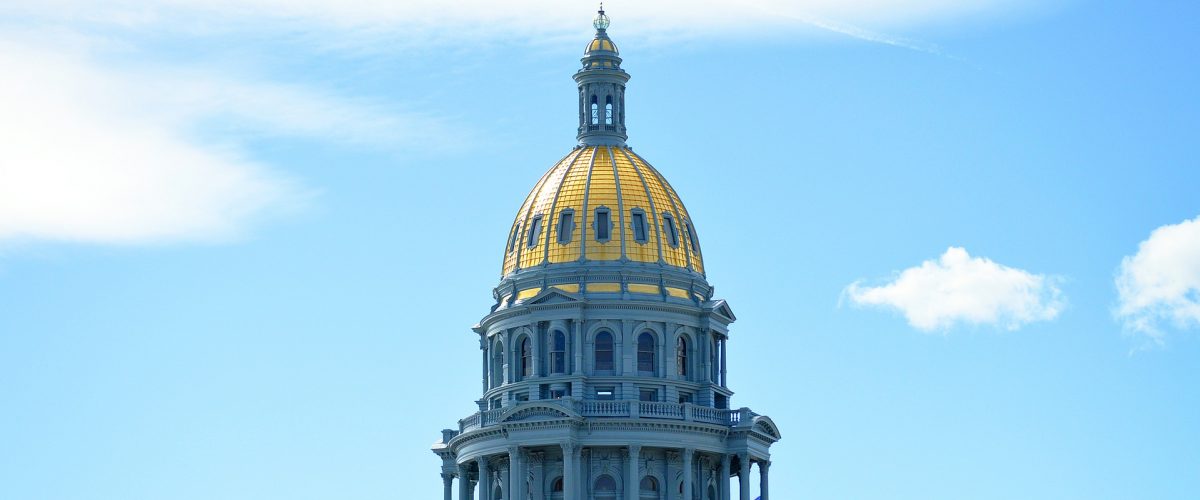 Choosing CU Denver
Hassan Mustefa, a senior with a Human Resources major, is happy he chose CU Denver because of the diversity he has found here. CU Denver is one of the most diverse schools in Colorado, with students of color representing 60% of new freshmen and 48% of undergraduates. It's also one of the more affordable accredited business school in the state, which Hassan says made the choice easy for him.
Hassan also knew that CU Denver is a school with a valuable name and brand. As a freshman, Hassan would talk with professionals and employers and ask, "Would you rather hire someone from CU or another university?" He found that people were open to hiring CU Denver students before many of our competitors because of the CU reputation. Over the years, CU Denver has given Hassan the education and support he has needed to pursue his aspirations.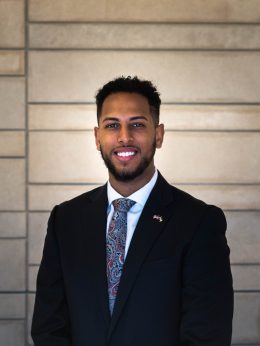 Switching his Major to HR
When Hassan initially enrolled at the CU Denver Business School, he decided to study Sports Business, fueled by his passion for sports. Through the first semester of his junior year, Hassan continued on that path. However, Hassan realized that switching to his major to Human Resources would allow him to approach his degree more broadly, better fit his professional interests, and he could continue to enjoy sports on a personal level. "I realized I'm needed elsewhere," he said.
Finding His Passion for Politics
While earning his BSBA at CU Denver, Hassan has worked on-campus at the Center for Identity and Inclusion. During his junior year, Hassan started looking for internships, and was thrilled when the director of the center, Omar Montgomery, connected him with Senator Michael Bennet's office. Hassan wasn't quite sure what he was getting himself into, but he applied, interviewed, and got the job.
It didn't take him long to fall in love with working in politics. Interning with the Senator, he enjoyed learning the business aspects of politics and appreciated that there was something new going on every day.
Hassan decided it was too late in the game to switch to a major like political science. However, he knew that his business degree would offer him a broad educational foundation that he could apply anywhere. He decided pursuing a major in Human Resources would be his best option for applying his education to his passion. Throughout his time at CU Denver, Hassan has learned that an important part of his future roles will be working with people, and HR is all about understanding people and how they work.
From his internship at the Senator's office, Hassan had the opportunity to get a job working at the State Capital. He immediately fell in love with working at the Capital, where he meets small and large business owners every day and has developed a diverse network of connections. After five months of interning, Hassan was offered the position of Chief of Staff, in which he built and managed a team of five people. Hassan was able to apply many of the lessons he learned in his Human Resources major at CU Denver to his first management experience. This spring term, he stepped back down to the position of intern because of the workload involved with the start of legislative session. "One thing I've learned that politics is a service to the people. The work that I've been doing has a meaning behind it."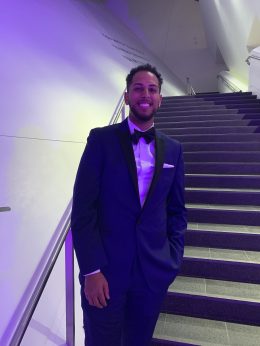 Hassan's Inspirations and Guides to Success
Hassan's biggest inspiration has been his two older sisters. His oldest sister Aziza helped him figure out how to approach college through learning it all herself. As first-generation students, Hassan's sisters were highly helpful in relaying what needed to be done. He is now seeing them succeed. "Aziza just bought her first house, and I'm literally watching her live the American dream." He relies on his oldest sister as both an inspiration and guide and knows she's always a phone call away.
Beyond his sisters, Hassan was heavily influenced by his boss from the Center for Identity and Inclusion, Omar Montgomery. He remembers struggling during his freshman year, and Omar made sure that he focused on school and succeeded. "Anytime I was struggling, I knew that I could go to him and talk to him because he wasn't just my boss, but he was more of a mentor. He was that difference between being a manager and a leader – a manager will just tell you what to do, a leader will show you the steps on how to get to where you're trying to go, and why you're doing what you're doing to begin with." Hassan has had a great support system to help him get through his undergraduate education.
Goals for the Future
Hassan does not set his aspirations low. After he graduates in Spring 2020, Hassan wants to pursue a career in consulting. It might be in HR, politics, or something new; he is open to the opportunities that may come his way. His 10-year plan, however, includes running for the United State Congress. He comes from a low-income family of refugees, and as a first-generation college student and American, he has experienced the struggle his parents have had.
"While CU Denver is a very diverse school, one of the issues I've always had is I go into class, and I am the only black male. Throughout my experience, I've always asked myself, where are the black men in college?" Hassan wants to change this matter of representation as well and build up the numbers and experiences of black men in college and beyond. Seeing himself represented by others in high positions has inspired him and he wants to do the same for others. "The idea of representation has always been there for me. My goal is to show black men and other people of color that they can make it to college and beyond."
Hassan's Advice for CU Denver Students
One thing Hassan has found in college is that no one is necessarily going to push you and make you do certain things. You have freedom of choice. He encourages his fellow students to put themselves out there to make connections and built their networks before they need them. "It's not what you know, but who you know, and it's also what they know about you. You can go to college and be that student who goes to class and then goes home, but you aren't going to get anywhere with that. You have to build those connections because that is how you're going to get to your next job or your next step in life."