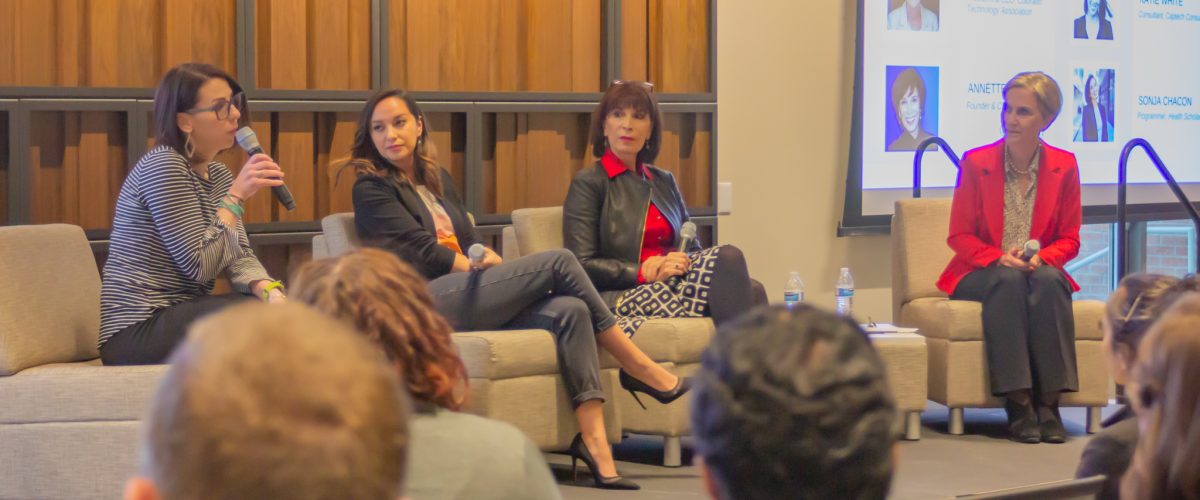 On February 25, the CU Denver Business School's Information Systems Association (ISA) club held an exciting business panel event, Women in Tech, in the new Jake Jabs Event Center. A panel of four successful women who have built their careers around the tech industry came to speak with Business School students about the keys to a successful career in technology.
Sharing stories from great careers in tech
The panelists started by discussing why technology is important and the impact of tech on various industries and career paths. The four panelists shared their successes, but also their failures, and the pathways that led them to where they are today. The women offered beneficial advice to the audience that embodied what it meant to be successful in the tech industry.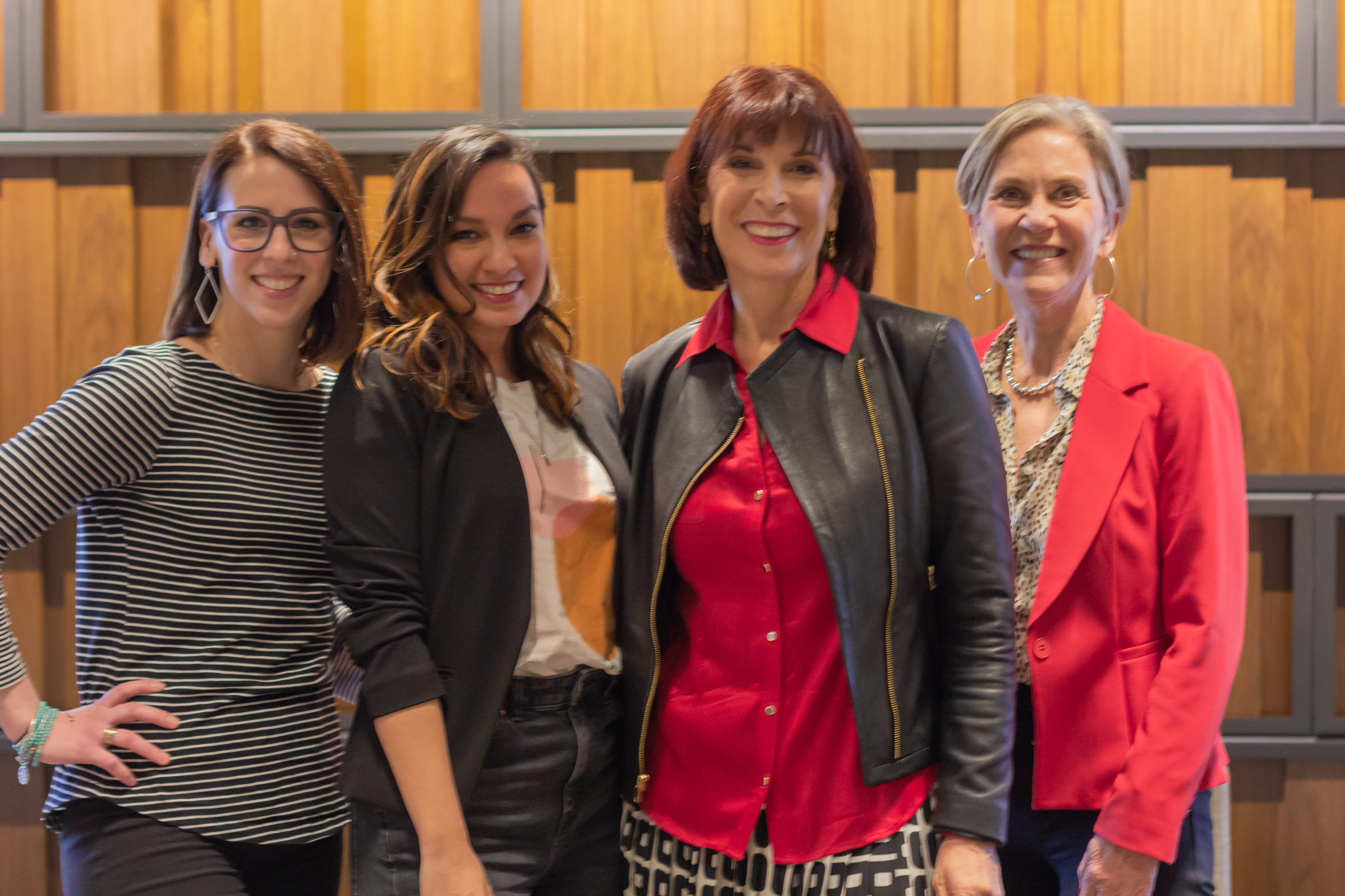 The four panelists included:
Frannie Matthews – President & CEO of the Colorado Tech Association
Katie White – Consultant with Captech Consulting
Anette Quintara – Founder & CEO of Isotonish
Sonja Chacon – Programmer for Health Scholars
Katie White, Consultant with Captech Consulting, described the impact tech has had on her career, explaining that "tech has opened up so many opportunities for me. There are so many fields within tech, and the opportunities are infinite." Sonja Chacon, Programmer for Health Scholars, added that "You can't escape technology, it's how we connect with others. Tech has made us a truly global community where we can bridge other communities."
Succeeding in a male-dominated industry
In addition to providing some practical guidance for anyone interested in a career in tech, the panelists also spent some time discussing the details of what it's like to be a woman working within the industry. The panelists spoke about how they have strived to break stereotypes and make more room for women in the tech industry.
"You just don't look like a developer," is a statement the panelists have heard regularly in their careers. And it's true. According to data from the National Center for Women & Information Technology (NCWIT), women make up 47 percent of all employed adults in the U.S., but as of 2015, they held only 25 percent of computing roles.
To combat the underrepresentation of women in tech, Annette said, "It helps to have a sense of humor as a woman in tech." Annette has developed the ability to find humor when she encounters prejudice about her role in the industry, and while she's striving to bring change, she does her best to let some things roll off her shoulders. Katie noted that in order to cope with some of the challenges of being a women in tech, women should focus on picking their battles and knowing when to stand back. Also, it helps to have allies that are men that will stand up for women in their workplace.
Advice for students eager to take on roles in tech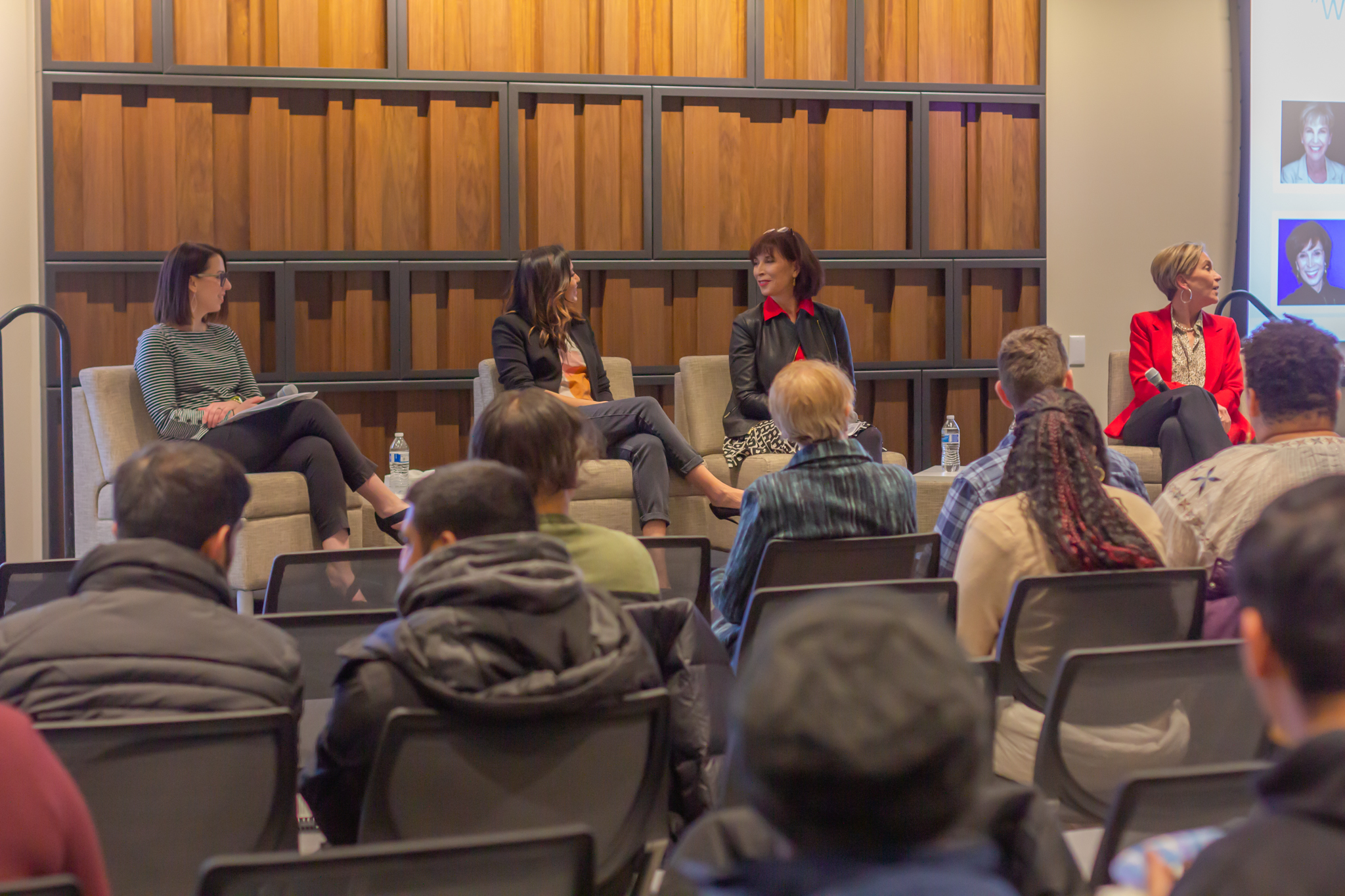 Closing the panel off, the women give memorable advice to the audience. Frannie recommends that people within tech, both men and women, must be vocal about the promotions they desire. Moving forward does not happen automatically, and she wished she was more vocal about what she wanted when she was younger. Sonja goes on to say, "You must find something that makes you special; what makes you stand out from the crowd."
The women offered unforgettable insights and advice that helped inspire students who want to work within the tech industry. Want to learn more about working within the tech industry? Join the Information Systems Association (ISA) club. The Association provides its members networking, career development, and professional development opportunities within tech.