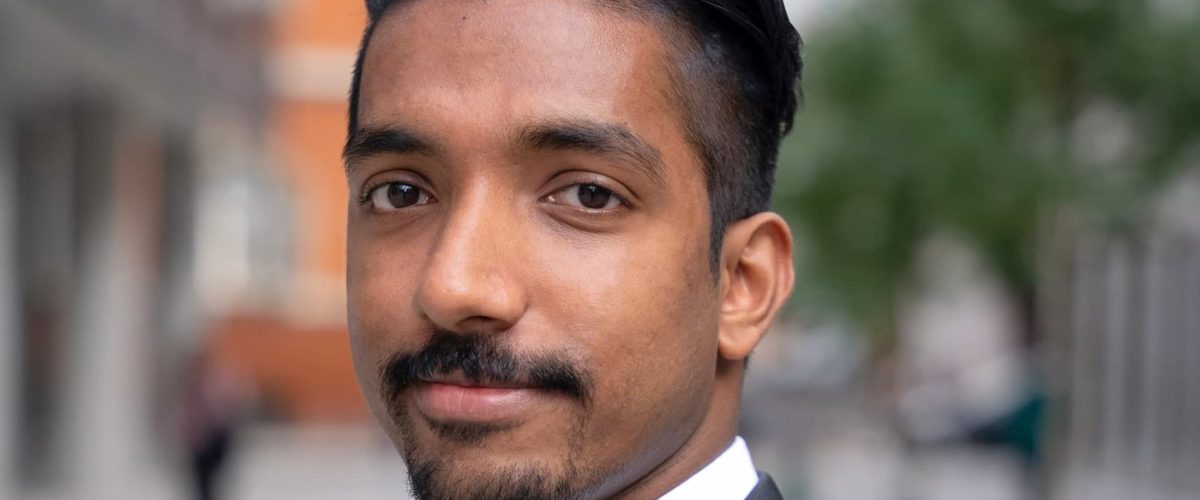 Globetrotting CU Denver Business School senior Jibin Varghese recently won a prestigious and valuable opportunity, a 2023 WSIA summer internship, and a scholarship. The program offers high-caliber risk management students from across the country to participate in quality paid internships in the underwriting and brokerage sides of the surplus lines marketplace. Selected students travel to two locations throughout the nine-week opportunity and, upon completing their internships, are awarded a $5,000 scholarship for the 2023-2024 academic year.

Varghese is a senior double majoring in Risk Management & Insurance, and Accounting. He learned about the internship program while attending the Gamma Iota Sigma Annual conference held in Charlotte, NC, this year. Varghese had a very strong interest in the E&S Industry ever since he visited Lloyd's of London and the London market as a part of the Global Risk Management course at CU Denver.
"I am excited about this internship opportunity with WSIA, and I am optimistic that this will be a wonderful experience for me in pursuing a career in the Wholesale and Specialty industry. The WSIA Internship will help me get enough exposure in both the broker and underwriting sides. I am very much looking forward to traveling this summer and learning from industry experts," said Varghese.
About the RMI Program at the University of Colorado Denver:
The RMI Program was founded 11 years ago after a generous donation from Pinnacol Assurance. Undergraduate students can major, minor, or obtain a Risk Management and Insurance certificate. MBA and MS in Finance and Risk Management students can pursue an emphasis in Risk Management and Insurance.

Cindy Baroway, Executive Director, and Lori Genuchi, Assistant Director provide students with networking opportunities, mentorship, job placement, shadow days, and faculty engagement. Students taking Risk courses have been awarded scholarships funded by industry partners. The RMI Program will award $50,000 in scholarships in a typical academic year. The program offers a Global Risk Management course with travel to London heavily underwritten by the Surplus Lines Association of Colorado. All RMI majors must complete an RMI internship as part of their academic studies. That experience has helped the program with 100% job placement of its graduates.

Learn more about the RMI Program at CU Denver: BSBA in Risk Management & Insurance | CU Denver Business School | CU Denver (ucdenver.edu)