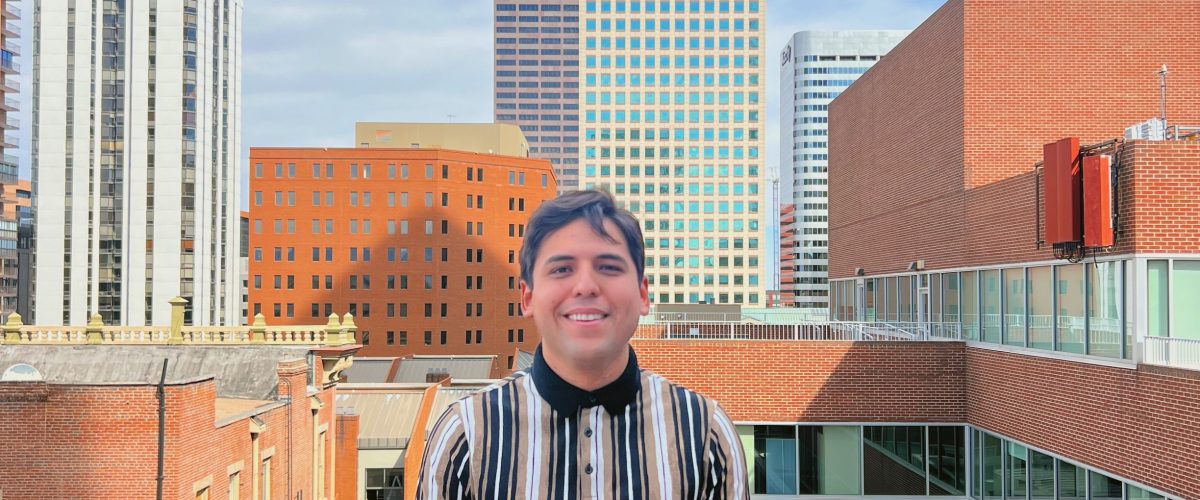 Saturday, October 15, marks the last day of Hispanic Heritage Month, a period of recognition of the legacy of the Hispanics and celebration of the Hispanic culture in the United States. CU Denver is proud to have a diverse community composed, among many others, of Latinx individuals.
At the Business School, Hispanic Heritage Month is another opportunity to support minorities and lower barriers to success. This Friday, Mauricio Valle Vargas, BS '22, a Latinx CU Denver Entrepreneurship alumnus, caught up with the Business School and shared his experiences and reflections on the importance of diversity.
Before moving to Colorado and attending CU Denver, Vargas explained that he had limited exposure to diversity. He did not know how to embrace his identity wholeheartedly while immersing himself in the American culture. "I struggled with how I wanted to portray my identity," Vargas said. When he enrolled at the Business School, he was positively surprised by the breadth of diversity on campus and CU Denver's initiatives to help all community members succeed. He appreciated all valuable opportunities for the Latinx community within the Business School. "I had never experienced the same amount of recognition before coming to CU Denver. This community has such a great support system," Vargas shared.
Through the Business School, Vargas found role models who helped him embrace his identity. He noted the treasure of finding peers and professionals who looked like him, found a balance between their identity and the American culture, and had a success story to share. The community, he said, made him feel like he was home and allowed him to find his place. This feeling of community motivated him to become a student mentor at the Business School while working as a student lead at LynxCentral and studying as a full-time student during his time on campus. Vargas said the mentorship program was a way to contribute to creating a more inclusive, welcoming environment so that students could feel at home just like he did.
Even after graduating, Vargas still called CU Denver his home and said he wanted to find a way to remain in the community. So, when a student reached out to him on Facebook and introduced himself to him as his assigned mentee, he felt that the community was calling him back and was delighted to have another opportunity to serve.
When asked what Hispanic Heritage Month meant to him, Vargas again mentioned his previously limited knowledge of diversity and inclusion. His perception changed drastically when he came to CU Denver. The amount of diversity on campus helped him interact with people from different backgrounds and taught him the importance of inclusion. Now, Hispanic Heritage Month is an opportunity for Vargas to remember his roots, reminisce about the work and sacrifices that his family made, and reflect on how far he has come. "This month reminds me of why I'm here and reminds me of the people who started it all. It's a great motivation," Vargas said.
To the students who are still hesitant to get involved on campus, Vargas invites them to get the best out of CU Denver Business School. He said, "I know it's tough to take lots of the opportunities here, but do yourself a favor. Attend networking events and be a part of clubs. Take the offer and see where it takes you because you don't know who you are going to meet and what impact it will have on you. Sometimes the most remarkable things in your life happen when you least expect them. Put yourself out there!"